Based in Toronto, I recently completed the Masters of Information (MI) program at the University of Toronto, and am the former Communications Manager at Canadian Business for Social Responsibility and Ontario-based Alterna Savings credit union. I'm long-time believer that businesses of whatever type - co-op, private, public - are critical to the process of social and environmental change. The MI d...
#BellLetsTalk Trends Worldwide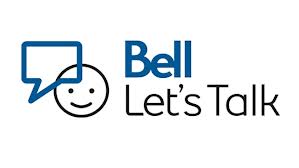 With #BellLetsTalk trending worldwide yesterday, Canadians added their support in large numbers to Bell's Let's Talk campaign on mental health. Bell, Canada's largest telecommunications company, is supporting mental health causes through this five-year charitable program. Tackling this stigmatized issue seems to be resonating with customers and non-customers alike. Bell will be donating 5¢ for every tweet with #BellLetsTalk, Facebook share, and customer text and long-distance call made on February 12. Final numbers are not yet posted, but with an over 80,000,000 number tweeted at 9pm EST last night by Bell, the amount raised will be in the millions of dollars. This is a great example of company/cause/customer fit--bringing greater awareness and funding to an issue affecting many but often hidden.

For more information:

http://letstalk.bell.ca/en/
http://letstalk.bell.ca/pdf/press/2013/02-11-2013.pdf
http://www.ctvnews.ca/health/millions-of-messages-and-tweets-sent-during-bell-let-s-talk-day-1.1154801
magdaline 01pm March 07


GREETING, magdaline_buba@yahoo.com Hello my dear friend i am Miss magdaline, how are you?please my dear i know you may be surprise,i want ...