Reynard Loki is a Justmeans staff writer for Sustainable Finance and Corporate Social Responsibility. A co-founder of MomenTech, a New York-based experimental production studio, he writes the blog 13.7 Billion Years and is a contributing author to "Biomes and Ecosystems," a comprehensive reference encyclopedia of the Earth's key biological and geographic classifications, published in 201...
The Green Envelope Please: The 2012 FT/IFC Sustainable Finance Awards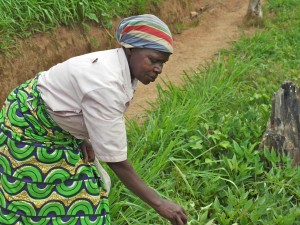 "These awards recognize the key role that sustainable finance can play in creating jobs, fighting climate change, and improving access to finance." -- Lars Thunell, Executive Vice President and CEO, International Finance Corporation[1]

The Financial Times and the International Finance Corporation (IFC), the World Bank's private sector arm, have announced the 2012 FT/IFC Sustainable Finance Awards. Now in its seventh year, the program constitutes the world's preeminent awards recognizing financial institutions that have shown innovation and leadership in incorporating the principles of ESG (environmental, social and corporate governance) into their business models.

The winners of this award -- banks, asset owners, asset managers and their nonfinancial partners -- have demonstrated that creating long-term value for shareholders and being sustainable, ethical and responsible stakeholders in the global marketplace are not mutually exclusive. These firms have proven that sustainable investment is not only commercially viable, but can boost competitiveness, especially as more individual and institutional investors seek out opportunities with an ESG dimension.

The awards "reflect the growing role that the financial sector plays in addressing some of the world's most pressing challenges, including climate change and environmental degradation, social exclusion, food security, improving access to finance, and using technology to better serve the world's poor," according to a statement by the IFC.[2]

"The 2012 awards come at a delicate juncture for the financial industry, with banks facing a financial crisis in Europe and strong regulatory and balance sheet pressures," said Martin Dickson, Deputy Editor of the Financial Times and co-chair of the Sustainable Finance Awards judging panel. "At the same time, the global economy remains weak and volatile, putting further strains on the most vulnerable parts of society."[3]

The 2011 awards garnered a record 187 entries from 161 institutions spanning 61 countries. Last year's winners included the Brazilian bank Itau Unibanco (Sustainable Bank of the Year), which was praised for its extensive use of social and environmental risk analysis; the Norwegian financial services company Storebrand (Sustainable Asset Owner of the Year), which says it employs the greatest number of ESG analysts in the world; the private equity firm Aloe Group (Sustainable Asset Manager of the Year), which secured USD 20 million from the Asia Development Bank to seed a EUR 300 million (USD 430 million) cleantech venture capital fund; the One Acre Fund (Achievement in Basic Needs Financing), an anti-hunger initiative that supports subsistence farmers in Kenya and Rwanda; and the UK microinsurance intermediary MicroEnsure (Achievement in Financing at the Base of the Pyramid). [For a complete list of winners, including regional winners and special commendations, click here.][4][5]

For the 2012 awards, a new Technology in Sustainable Finance Award will be introduced to recognize ICT-based financial services aimed at giving the world's poor greater access to essential goods. "Adopting strong environmental, social and corporate governance standards reaps rewards for both society and shareholders," said IFC Executive Vice President and CEO Lars Thunell.[5]

The judging panel will be co-chaired by Mr. Dickson and Nena Stoiljkovic, vice president of business advisory services at IFC. Entries will be accepted until March 15, 2012. Entry forms and criteria are available at www.ftconferences.com/sustainablefinance. Shortlists will be announced for each category in April 2012. The winners will be announced and the awards presented in London on June 14, 2012.

###
NOTES
[1]
http://www.ifc.org/IFCExt/pressroom/IFCPressRoom.nsf/0/7BCA9DFD418196B98525795A00578E4B?OpenDocument
[2]
Ibid
.
[3]
Ibid
.
[4]
http://www.ifc.org/IFCExt/pressroom/IFCPressRoom.nsf/0/82A32B0BC8254CD7852578B1007A25A3?OpenDocument
[5]
http://www.environmental-finance.com/news/view/1784
[6]
Ibid
., 1.
image: A farmer in Huye, Southern Province, Rwanda, home of the Maraba Coffee fair-trade cooperative. One Acre Fund currently operates in 12 districts across Rwanda and Kenya. (credit: rytc, Flickr Creative Commons)