Vikas is a staff writer for the Sustainable Development news and editorial section on Justmeans. He is an MBA with 20 years of managerial and entrepreneurial experience and global travel. He is the author of "The Power of Money" (Scholars, 2003), a book that presents a revolutionary monetary economic theory on poverty alleviation in the developing world. Vikas is also the official writer...
10-week Program on Social Entrepreneurship Held in Atlanta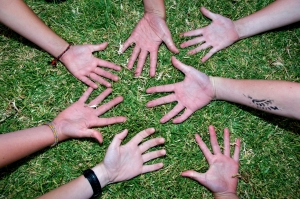 Village Capital is a unique social enterprise that was founded in 2010 in Atlanta. The organization has already conducted 13 programs on promoting social entrepreneurship around the world, which includes countries as diverse as India, China, Brazil and the UK.

Village Capital recently conducted its first-ever program in its hometown of Atlanta. The sponsors to the program included Emory University, InvestAtlanta and Hub-Atlanta. The 10-week program brought together 15 start-up social enterprises to help them consolidate their plans to make an impact on the society, while making a business profit.

The program also involved the participants to evaluate each other's business prospects and performance. Perhaps the most interesting aspect of the program was that the participants themselves were instrumental in choosing two social enterprises out of the group that would share a prize of $100,000 awarded at the end of the program.

Program participant, Sterling Laylock, whose company has developed a unique wet waste filtration technology to manage disposal of oils, grease and fats at restaurants calls Village Capital a "human turbocharging system." He described the program as "an ongoing conversation about entrepreneurial business realities that is backed by a tremendous level of active collaboration."

He added: "You're consistently sharing and executing ideas born out of conversations among people that believe what you believe. VilCap is about why you're doing what you're doing, and what you believe about it. Money is important, but it's not why we're doing this business. Money is a result to a reason."

Other program participants included viaCycle, a company that has developed a bike-sharing system that uses mobile telephony; Ballers Bridge, a one-of-its-kind online community that helps athletes at every level promote themselves; and SmartGaon, a mobile technology aimed at delivering affordable healthcare in India.

Jeff Woodward, an Atlanta-based lawyer, and a board member of Village Capital, said that the participants received a major benefit from being reviewed by their peers. This review compelled the participants to think not just as an entrepreneur, but also as an investor.

Source: AJC.com

Photo Credit: Eastop
Ashish kumar 02am July 20


The reality of good. At the end of one's life, is not measured by how much money you made, but by how much you have made the world a bett...