Jason is a staff writer for the Social Media category of Justmeans. Along with being a professional freelance blogger and community manager, Jason is also the social media account manager for Sparkplug Digital, an internet marketing firm based out of Seattle WA. He believes in honest community building and using the social web for branding, marketing, public relations and as a forum to bring aware...
2010 Web 2.0 Recap Part 3: Google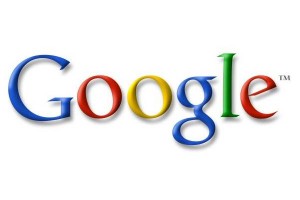 Part 3 of Web 2.0 recap examines Google in the year of 2010

Google had a rather interesting year, marked by success, surprise, and a couple of setbacks. It's not always easy being number one, but in 2010 (much to nobody's surprise) Google retained its position as the number one search engine and web site on the internet. More people visit Google than any other site on the web and Google is not only a household name, it's become a verb. Yahoo isn't a real competitor and Bing has provided some interesting, albeit weak, competition. It's a one horse race and Google is so far in the lead that it's not even funny. In 2010 Google tried to strengthen its web 2.0 foothold in the market by some key acquisitions and offerings. It's both easy and difficult to analyze the wins and losses, but in the end Google remains number one.

An Attempt to Get Social

Google's biggest threat is Facebook, so naturally Google tried to enter the social networking space. Although still active, most agree that Google Buzz is and always will be a failure. It's not that the concept was off point, it's just that nobody used the service and everything it offered was redundant. Google Buzz didn't fill a hole in the market nor did it add anything substantial. It lacked the appeal of Twitter and wasn't a serious threat to Facebook.

Acquisitions and Goodbyes

Google notably decided to cut its losses with Google Wave this year. If you find yourself asking, what's Google wave? you're clearly not alone. Thus the problem with Wave. Nobody used it and nobody cared. To help further another upcoming web 2.0 social network attempt, Google acquired a bunch of startups. Most of these you've probably never heard of (Angstro was one of them). One company that you may have heard of is Groupon and that acquisition didn't work out favorably. The acquisition of Groupon would have been the web 2.0 headline of the year, but somewhere along the way negotiations fell flat.

Still Great

Google still does a couple of things really well and in 2010 some of those just kept getting better. Google instant was a smash hit and was a pleasant surprise. The latest version of its browser Chrome has been well received and Chrome fans are happy for the most part. Other offerings such as Google TV are still up in the air. Google's relationship with the Android marketplace is still thriving and gaining ground on the competition. In 2011 expect to see more from Google TV, Android, and a yet to be revealed social network. There is no signs showing that Google will loose its spot at the top anytime in 2011, 2012, or beyond. More often than not it only gets better with Google.