Reynard Loki is a Justmeans staff writer for Sustainable Finance and Corporate Social Responsibility. A co-founder of MomenTech, a New York-based experimental production studio, he writes the blog 13.7 Billion Years and is a contributing author to "Biomes and Ecosystems," a comprehensive reference encyclopedia of the Earth's key biological and geographic classifications, published in 201...
Arrivederci, Cross-Shareholding: Mario Monti Breaks Up Italy's Corporate Boardrooms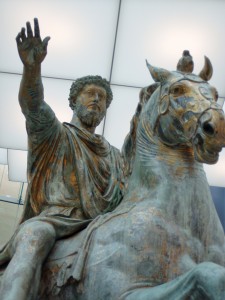 The technocratic leader looks at the dangerous concentration of power across Italian financial institutions and says, "Finito!"

When Mario Monti took over as prime minister of Italy in November 2011, replacing the multibillionaire business tycoon Silvio Berlusconi, many were happy to finally see the back of "Il Cavaliere" (who was engulfed in a sex scandal at the time).

Still, many were extremely concerned that Monti, a technocrat with an impressive academic resume but little experience in cutthroat Italian politics, would not be able to wrangle the nation's $2.6 trillion debt, the second highest in the euro zone after Greece.

CAUTIOUS MARKET APPROVAL OF MONTI'S REFORMS

But a month later, he quelled many naysayers when he was able to get a tough austerity package passed through parliament intended to stem the economic bleeding and restore investor confidence. While workers have rallied against pension reforms, markets have responded to the measures with cautious optimism: The yield on Italy's benchmark 10-year note is hovering around 5.5%, up from 5.12% at the beginning of April.[1]

And now, Monti is going after the concentrated and dangerous web of power that has characterized Italy's corporate boardrooms for years. Last week, a law went into effect that makes it illegal for an individual to sit on more than one board of a financial institution. Part of Monti's "Save Italy" economic liberalization plan, the law has forced several executives to resign one or more boards. Analysts estimate that as many as 1,500 board seats will be affected, notably seats at Italy's largest bank UniCredit, the Milan-based investment bank Mediobanca, and the insurance giant Generali.

DISSOLVING ITALY'S CORPORATE TRIUMVIRATE

"The three institutions—linked by a series of cross-shareholdings—have long been a triumvirate of of Italian corporate power where until recently six men have sat on at least two out of the three boards," writes Rachel Sanderson in the Financial Times. She notes that "the changes could also pave the way for a shake-up in the ownership of some of Italy's largest companies."[2]

Some key affected executives include Giovanni Bazoli, chairman of the bank Intesa Sanpaolo and holding company Mittel; Fabrizio Palenzona, vice-chairman of UniCredit and board member of Mediobanca; Vincent Bolloré, a board member of both Mediobanca and Generali; and Ennio Doris, chairman of asset manager Mediolanum and board member of Mediobanca.

INTERLOCKING DIRECTORATES AND CONTAGION RISK

Monti's new law has an analog in the United States, where so-called "interlocking directorates" are prohibited by the Clayton Antitrust Act, which makes it illegal for individuals to sit on more than one corporate board in the same industry—if those corporations would violate antitrust laws if they were combined into a single entity.

Alberto Gallo, Senior European Credit Strategist at RBS, called the Monti measure "a positive step in the right direction" but also noted that it needed to be accompanied by other reforms "to disentangle banks from their intricate web of equity and debt cross-holdings, which leave the way open to contagion risk."[3]

As Italians face higher taxes and a higher retirement age after years of overspending, it's not only logical, but just, that the nation's top executives give up some of the high-risk corporate influence they have wielded over an economy that is dragging down the entire euro zone.

Those executives who may grouse about having to relinquish power for the common good should recall the words of their fellow countryman Marcus Aurelius, one of the "Five Good Emperors" of the Roman Empire: "If any man can convince me and bring home to me that I do not think or act alright, gladly will I change; for I search after truth."

###
NOTES
[1] Pianigiani, Gaia.
Monti Selects Areas to Cut to Reduce Italy's Budget
. New York Times. May 1, 2012. Accessed May 4, 2012.
[2] Sanderson, Rachel. "Monti's 'Save Italy' law targets boardrooms. Financial Times. April 26, 2012. p. 13.
[3] Sanderson, Rachel. "Italy's 'galaxy of power' begins to collapse." Financial Times. April 27, 2012. p. 15.
image: Marcus Aurelius (Wikimedia Commons)