Harry Stevens is a freelance reporter covering climate change, corporate social responsibility, social enterprise, and sustainable finance. Harry has contributed to several media outlets, including Justmeans, GreenBiz, SocialEarth, and Sustainablog. You can follow Harry on Twitter: @Harry_Stevens...
Do Top Nonprofit CEOs Get Paid Too Much?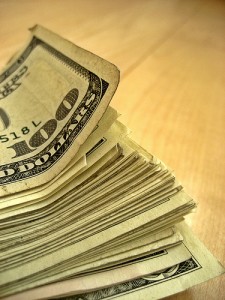 Ernie Allen, former Chief Executive Officer of the National Center for Missing & Exploited Children, made $801,767 a year until he stepped down as CEO in 2012. That's almost twenty times what an average American makes in a year. Is Mr. Allen really worth that much?

The short answer, at least in the case of Mr. Allen, is "Yes."

The above income figure comes from Charity Navigator, a one-stop database for detailed financial information on 1.6 million registered U.S. nonprofits. In addition to Mr. Allen's compensation, Charity Navigator will also tell you that the National Center for Missing & Exploited Children uses 93.2 percent of its funds on programming and spends just 5.5 percent on fundraising.

Compare that with Operation Lookout, a nonprofit that locates missing children. The Everett, Wash.-based nonprofit spends 87 cents for every dollar it raises and just 9.8 percent of its funds on programming.

Operation Lookout's Executive Director, Melody Gibson, makes a little over $23,000 a year, a paltry sum in comparison with what Mr. Allen earned. But Charity Navigator will also tell you that Ms. Gibson's salary amounts to 1.72 percent of Operation Lookout's expenses, topping the 1.66 percent of expenses that Mr. Allen takes home.

In short, Mr. Allen will put your donation dollars to much better use that will Ms. Gibson. That data suggest that he's earning his salary.

Still, an argument can be made that nonprofit executives should be motivated by the mission, not the money. Gloria Pace King, former president and CEO of the United Way of Central Carolinas, was fired recently when a scandal erupted over her salary and benefits package. In New York, New Jersey, Florida and Massachusetts, legislation has been introduced that would cap executive salaries at nonprofit organizations that receive public funding.

New York Governor Andrew Cuomo has sought to limit salaries for top executives at nonprofit hospitals. "These regulations will allow the state government to identify and stop the few providers that pocket taxpayer dollars rather than use them to serve the public," Cuomo told Forbes earlier this year.

While critics have expressed outrage at what they deem excessive nonprofit CEO salaries, such vitriol is generally not directed at executives of highly profitable companies (the same cannot be said of executives at bankrupt financial institutions). But Dan Pallotta, author of Uncharitable: How Restraints on Nonprofits Undermine Their Potential, points out that criticism of executive pay at nonprofits can end up hurting the very people the organizations seek to help.

In an article in Harvard Business Review, Pallotta observes that nonprofits that cater to the arts, like the New York Philharmonic or the Chicago Symphony Orchestra, can pay their top executives $1 million or more without much scrutiny. But when the United Way director was found to make a similar figure, she was forced to resign.

"There's a direct correlation between leaders' nearness to suffering and public outrage over their compensation," writes Pallotta. "If you're conducting Mahler's 5th, no worries. But if you're trying to end poverty in Malawi, watch out. The situation is seen as a zero-sum game, in which any money going to the professional is money being taken away from those suffering."

What Pallotta argues, and what the data from Charity Navigator seems to confirm (at least in the case of the two nonprofits mentioned above), is that higher paid CEOs are usually much more effective at realizing the mission of the nonprofit they lead. As he puts it, "the presence of a better, more highly paid professional may generate more money to the cause and to the people in need."

This, of course, is not always the case. Charity Navigator also lists highly paid CEOs at low-rated charities. Lorraine Cole, former CEO of YWCA USA, made $357,280 in the fiscal year ending in August, 2011. This amounted to nearly 10 percent of the organization's expenses, while only 32.7 percent of the organizations funds were being spent on programming. Small surprise that Cole's tenure at the YWCA was short-lived.

Ultimately, those seeking to get the best bang for their buck when donating to charity need to look beyond CEO compensation and investigate other metrics that can shed more light on the effectiveness of a given nonprofit. When it comes to highly paid nonprofit executives, sometimes you get what you pay for, but sometimes you don't.

Image credit: 401(K) 2013
magdaline 01pm March 07


GREETING, magdaline_buba@yahoo.com Hello my dear friend i am Miss magdaline, how are you?please my dear i know you may be surprise,i want ...