Reynard Loki is a Justmeans staff writer for Sustainable Finance and Corporate Social Responsibility. A co-founder of MomenTech, a New York-based experimental production studio, he writes the blog 13.7 Billion Years and is a contributing author to "Biomes and Ecosystems," a comprehensive reference encyclopedia of the Earth's key biological and geographic classifications, published in 201...
Fiddling While Earth Burns: Hopes for a Climate Deal Dashed in Durban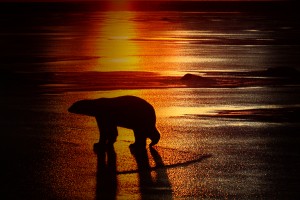 "Unfortunately what has occurred in Durban is that the major economies have deferred action. The carbon tax modelling collapses as of this moment." -- Greg Hunt, Member of Australian Parliament[1]

After two weeks of negotiations in Durban, South Africa, the primary outcome of the 17th Conference of the Parties to the United Nations Framework Convention on Climate Change (UNFCCC), aka "COP17," was a decision to "adopt a universal legal agreement on climate change as soon as possible, and no later than 2015." Yep, that's it. The exercise demonstrated the inability of the world's leaders to execute the summit's hopeful theme: "Working Together, Saving Tomorrow Today." The actual theme was "Why Do Today What You Can Put Off Till Tomorrow."[2]

In the aftermath of what at least started with sense of guarded optimism but ultimately amounted to a fizzle, participants and followers have broken into two camps. On one side are the Happy Campers. On the other side are the Sad Campers (aka "Angry Campers").

THE HAPPY CAMPERS: "DURBAN WAS A SUCCESS"

Unsurprisingly, the United Nations is pleased with the results. According to the UNFCC, the conference "delivered a breakthrough on the international community's response to climate change."

But as Curtis Doebbler notes on Ahram Online, while "the most widely publicised decision was the COP decision to agree to a new commitment period...[i]n fact, what was agreed was that states would agree to consider a new commitment period." Basically, it took more than 15,000 delegates representing almost 200 nations to agree to think about it, punting the issue to future delegates.[3][4]

SHOW US THE MONEY: THE GREEN CLIMATE FUND

And while South African Foreign Minister and COP17 President Maite Nkoana-Mashabane called the creation of the Green Climate Fund -- envisioned as the primary funding source for financing developing nations' climate change mitigation and adaptation strategies -- as "the key outcome of the conference," there is still the question of where the money is coming from. The goal of the fund is to begin investing USD 100 billion in eight years, but only a handful of countries have made any financial commitments. And eight years is not nearly soon enough.

Germany has committed EUR 40 million (USD 51.7 million) and Denmark has agreed to nearly EUR 40 million (USD 19.4 million), but these are meager amounts. Without more governments and the private sector committing to substantial investments -- and the United States and Saudi Arabia refusing to the sign the deal -- the Green Climate Fund may become, as UN Secretary-General Ban Ki-moon warned, "an empty shell."[5][6][7]

AMERICA, THE GREAT CLIMATE RESISTER

The United States, the world's second biggest emitter of carbon dioxide after China and a long-time resister to global climate deals like the Kyoto Agreement, is, like the United Nations, satisfied with COP17's decision to postpone any binding agreement. Todd Stern, the US Special Envoy on Climate Change, described the failed talks as a "successful conference." For a nation that is as recalcitrant as the United States is in ratifying international climate treaties, the Durban failure isn't a bad thing.

"In the Durban Platform," according to the US State Department, "developing countries agree that they too will be committed to contribute to the solution to climate change in the future." Stern characterized this nebulous future commitment as a "significant achievement." When it comes to the climate crisis, it is clear that Obama administration has fallen victim to "capitalist myopia."[8]

Even if countries agree to a legally binding and enforceable treaty by 2015 -- and that's a big "if" -- it would likely not come into effect until 2020. By then, it will certainly be too late, especially considering the International Energy Agency's recent warning that the world will reach irreversible climate change in five years without a significant change to our fossil fuel infrastructure.[9]

THE SAD/ANGRY CAMPERS: "DURBAN WAS A FAILURE"

"The Durban Platform can only be described as a major disappointment," said Stephen Doughty, head of Oxfam Cymru. "Negotiators have sent a clear message to the world's hungry: 'let them eat carbon.'"[10]

"The failure to seal an ambitious deal will have painful consequences for poor people around the world," warned Doughty. "A 4°C temperature rise could be one of utter devastation for poor farmers who will face increasing hunger and poverty. Farmers in parts of Africa could face a drop in crop yields of more than 50% within this generation or that of their children. Food prices could more than double within the next two decades, up to half of which could be caused by climate change."[11]

The phrase "fiddling while Rome burns" comes from the story of the Roman emperor Nero playing the fiddle while Rome burned during the great fire of AD 64. Almost two millennia later, the entire planet is burning up, and the world's leaders continue to fiddle. Do they realize that the tune they're playing is sounding more and more like a funeral march?

###
NOTES
[1] Harvey, Adam. "
Opposition says Durban climate talks a major failure
." Australia Broadcasting Corporation, December 12, 2011.
[2] United Nations Framework Convention on Climate Change.
Durban Climate Change Conference, November/December 2011
. December 9, 2011.
[3]
Ibid
.
[4] Doebbler, Curtis. "
Durban fails the world
." Ahram Online, December 27, 2011.
[5] United Nations Environment Program. "
The Environment in the News
." December 21, 2011.
[6] ACT Alliance. "
Money starts flowing into Green Climate Fund
." December 8, 2011.
[7] Clark, Pitta, and Javier Blas, "
US refuses to back climate fund
." Financial Times, November 24, 2011.
[8] Porter, Charlene. "
U.S. Satisfied with Outcome of Climate Change Talks
." United States Department of State, IIP Digital, December 13, 2011.
[9] Harvey, Fiona. "
World headed for irreversible climate change in five years, IEA warns
." The Guardian, November 9, 2011.
[10] Oxfam UK, "
Oxfam Cymru says Durban climate change talks were a 'major disappointment'
." December 22, 2011.
[11]
Ibid
.
image: The endangered polar bear is one of the most prominent victims of anthropogenic climate change. Its Arctic habitat is rapidly melting due to Earth's increased surface temperature. (San Diego Shooter, Flickr Creative Commons)