Harry Stevens is a freelance reporter covering climate change, corporate social responsibility, social enterprise, and sustainable finance. Harry has contributed to several media outlets, including Justmeans, GreenBiz, SocialEarth, and Sustainablog. You can follow Harry on Twitter: @Harry_Stevens...
Fighting Homelessness through Boat Refurbishment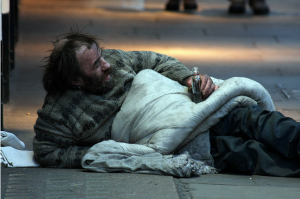 A UK Social Enterprise that provides employment opportunities to the homeless through boat refurbishment has announced the sale of its fiftieth boat. Wirral Ark Dinghies (WAD), based in Birkenhead, opened eighteen months ago with the goal of providing useful daily work to the homeless and developing a self-sufficient business. WAD takes old, unused or dilapidated Mirror wooden sailing dinghies and refurbishes them for resale. Thus far, twenty-seven homeless people looking for work have been helped back on their feet through the enterprise.

The idea for WAD came to Bob Jarvis, Wirral Ark's finance and development manager, when a friend gave him a wrecked Mirror. "We managed to renovate the boat," said Mr. Jarvis, "and I thought, this is rewarding and is something our lads could do and get a kick from." Mr. Jarvis established WAD on premises secured at a reduced rate. "Since the launch of WAD, it has really taken off. We have a full order book, and most sales now are word of mouth." WAD turns around about three boats per month.

The creation of WAD coincides with a spike in homelessness in the UK as a result of the Great Recession. An online survey conducted by YouGov at the onset of the recession reported that 41% of Britons knew someone who had lost his or her job as a result of the economic downturn. Furthermore, 32% reported that they would lose their home within three months of losing their main income. Moreover, 28% of people in lower income brackets responded that they were worried they might lose their home due to the recession. Meanwhile, BBC News reports that a survey for Crisis, a homelessness charity, asserts that nearly one in ten Britons are struggling to keep up with rent or mortgage payments.

To make matters worse, recent cuts in the Local Housing Allowance (LHA) threaten to take an overwhelming toll on 1 million claimants in the private sector market. The LHA was introduce by the Labour government in April of 2008 to calculate housing benefits for private tenants. The recession caused the Conservative/Liberal Democratic coalition government to make cuts to LHA in June. "The overall impact of these changes," writes Dennis Moore, "will be impoverishment and rising homelessness."

Wirral Ark, the organization that operates WAD, operates homeless and "move-on" shelters for 204 residents who are down on their luck. The social enterprise WAD was just a logical extension of the shelters - an integrated an innovative way to help the people staying at the shelters transition to a more comfortable and prosperous situation. WAD is looking for dinghies, volunteers and financing. If you are interested in helping, I direct you to WAD's contact page.