Vikas is a staff writer for the Sustainable Development news and editorial section on Justmeans. He is an MBA with 20 years of managerial and entrepreneurial experience and global travel. He is the author of "The Power of Money" (Scholars, 2003), a book that presents a revolutionary monetary economic theory on poverty alleviation in the developing world. Vikas is also the official writer...
Five Exemplary Water and Energy Saving Programs Awarded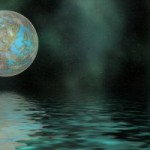 Five exemplary programs have received awards from the American Council for an Energy-Efficient Economy (ACEEE) and the Alliance for Water Efficiency (AWE). In addition to the five award winners, another seven programs have earned honorable mentions from the selectors. These are the first-ever awards to recognize programs showing exceptional efficiency to save both water and energy.

The top five awardees include the Leak Detection Pilot Program of Southern California Edison, Darden Sustainability program of Darden Restaurants, Energy Performance Contracting Program of the City of Boulder, Long Term Sustainability Program of the Massachusetts Water Resources Authority (MWRA), and 2015 Sustainability Program of the United Technologies Corporation (UTC).

Mary Ann Dickinson, President and CEO of AWE, said: "The program award winners and honorable mentions demonstrate the innovative ways governments, utilities, businesses, and nonprofits are cost-effectively saving water and energy. These programs represent a promising start that needs to be nurtured and expanded."

The programs were recognized for their marketability and innovation to help their respective consumers or stakeholders achieve both energy and water savings through improved efficiencies. ACEEE and AWE have released a report entitled "Tackling the Nexus: Exemplary Programs that Save Both Energy and Water" that includes the lessons that can be drawn from these exemplary programs. All the five award winners come from different parts of the U.S. and each one of them presents a unique model of joint water and energy efficiency.

Steven Nadel, Executive Director of ACEEE, said: "Historically, water and energy efficiency programs have generally not worked together but the natural relationship between saving water and saving energy has recently spurred some efforts to collaborate. These awards highlight the huge potential for savings when you combine water and energy efficiency together."

The nominations for these awards are accepted from programs across the U.S., Canada and Australia. They represent a broad range of economic sectors to identify the most comprehensive and innovative programs.

Photo Credit: Claudmey
magdaline 01pm March 07


GREETING, magdaline_buba@yahoo.com Hello my dear friend i am Miss magdaline, how are you?please my dear i know you may be surprise,i want ...