Based in Toronto, I recently completed the Masters of Information (MI) program at the University of Toronto, and am the former Communications Manager at Canadian Business for Social Responsibility and Ontario-based Alterna Savings credit union. I'm long-time believer that businesses of whatever type - co-op, private, public - are critical to the process of social and environmental change. The MI d...
From Miners to Shared Value Creators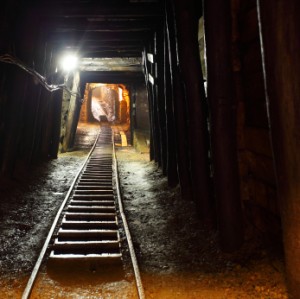 Talking about benefits, but not talking about risks and costs, is something the industry has not been able to do as well. But we are doing a better job now.

- Jamie Sokalsky, Barrick Gold

The bigger problem is who we are talking to - we spend too much time preaching to the choir. When we talk about benefits, and the responsibility we are all engaging in, we know we are doing that. We have been working hard at it for many years. But we are not communicating those successes and the evolution of the business outside of the business.

- Chuck Jeannes, Goldcorp

An influx of miners could be seen in downtown Toronto recently as the Prospectors and Developers Association of Canada (PDAC) held its annual convention, a global industry event. Inside the convention centre, the conference's CSR series closed with a CEO panel touching on many topics: investor ESG interest; deeper embedding of CR through links to compensation and performance goals; supporting communities after mine closures; the scope of company responsibility in the wider supply chain; and free, prior and informed consent/consultation. The panelists were Jamie Sokalsky, Barrick Gold; Jochen Tilk, Inmet Mining; Chuck Jeannes, Goldcorp; Joseph Conway, Primero Mining; and Andrew Cheatle, Unigold.

As an outsider listening in—but probably no surprise to those in the room—the main theme I heard across an hour and a half of conversation was communications and community engagement. Social license to operate translates directly into dollars, and at least one panelist noted that the accelerating costs of mining are more and more being driven by social costs, as much as technical and financial.

The CEOs linked the need to more widely communicate their sustainable development work to the risks of resource nationalism. According to Sokalsky of Barrick, "The costs of mining haven't been well communicated. Governments see the cash costs metric [gold price]…and say we are making windfall profits and we aren't getting a share of them. We need to represent the true cost of mining an ounce of gold [including CSR costs]. If we can be more transparent and do good things for communities, we can lower the level of political risk."

Panelists pointed to the work of the International Council on Mining and Metals (ICMM) to communicate the sustainable development activities of the industry and engage with a wide range of stakeholders. Echoing Sokalsky's comments, Jeannes of Goldcorp noted that, "Goldcorp is very focused on being transparent—we are trying to be sure that, when we are operating and building a mine, not just employees and shareholders see the benefits—local communities and government need to understand."

According to Jochen Tilk, Inmet Mining: "In less developed countries engaging with communities is key. Is there a formula? I don't think there is a formula. It takes time—it is a massive alignment session. Make your values known to people and live by them and that is the catalyst."

Twenty-five years ago, when Canadian mining companies began exploring abroad, it is unlikely that social developer and brand ambassador were top-of-mind roles—and far from the engineering task of taking minerals from the ground. But Google Earth and local and international scrutiny have put the days of "hiding out in the hinterlands and hoping nobody noticed you" in the past. The PDAC CEO panel was punctuated by angry comments from two activists towards Barrick, pointing to that ongoing scrutiny and challenges on the ground.

During the Q&A, one audience member asked why the mining industry does not have a unique brand strategy partially based on rural development. The CEOs talked about the evolution of mining sustainable development communications, from being secretive to the glossy brochure stage to listening and two-way communication. "[In the past] we made a lot of bad decisions—projects that shouldn't have been built or built the way they were. People didn't haven't standards or a threshold of risk," according to Tilk of Inmet.

Mining leaders are doing a great deal today. Among many examples, panelists mentioned Barrick's Human Rights Compliance Program, and Goldcorp's decision to voluntarily post bonds for site reclamation in jurisdictions where not legally required to do so.

Is the way forward something like what Lorraine Smith mentions in a recent SustainAbility blog post on Trust A versus Trust B? Smith says Trust A is where a company says it is going to do something, and then does it—accountability. Trust B is where a company says they need to fundamentally change how they do business, "we don't really know how it's going to go. But trust us, we're working on it." In other words, making the fundamental shift to a shared value model.