Reynard Loki is a Justmeans staff writer for Sustainable Finance and Corporate Social Responsibility. A co-founder of MomenTech, a New York-based experimental production studio, he writes the blog 13.7 Billion Years and is a contributing author to "Biomes and Ecosystems," a comprehensive reference encyclopedia of the Earth's key biological and geographic classifications, published in 201...
Getting Ready for Its Rio+20 Debut: The Natural Capital Declaration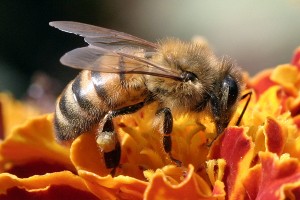 In the run-up to Rio+20, more finance sector CEOs have made a commitment to support the preservation of ecosystem services

The concept of "ecosystem services"—that humans benefit from the products that nature provides—is an ancient one. Even Plato realized the connection:

"What now remains of the formerly rich land is like the skeleton of a sick man with all the fat and soft earth having wasted away and only the bare framework remaining. Formerly, many of the mountains were arable. The plaines that were full of rich soil are now marshes. Hills that were once covered with forests and produced abundant pasture now produce only food for bees. Once the land was enriched by yearly rains, which were not lost, as they are now, by flowing from the bare land into the sea. The soil was deep, it absorbed and kept the water in the loamy soil, and the water that soaked into the hills fed springs and running streams everywhere. Now the abandoned shrines at spots where formerly there were springs attest that our description of the land is true."[1]
In more recent times, George Perkins Marsh, considered to be America's first environmentalist, helped launch the modern conservation movement with his seminal 1864 book
Man and Nature
, which documented the deleterious effects of human activity on the natural environment. Stewart Udall, a three-term congressman who served as the Secretary of the Interior under Presidents Kennedy and Johnson, said the book was "the beginning of land wisdom in the country."[2]
A NEW COMMITMENT: THE NATURAL CAPITAL DECLARATION
Now, more "land wisdom" is shining as the concept of ecosystem services has a new and very welcome chapter, thanks to the
Natural Capital Declaration
(NCD), a commitment by CEOs from the finance sector to integrate natural capital criteria into financial products and services.
"[A]ll companies are dependent on ecosystem services, either through their supply chains, around their operating sites or via their customers," said Cameron Clyne, CEO of National Australia Bank.[3]
The declaration will be officially launched at Rio+20. It states:
"Today, we the undersigned financial institutions wish to acknowledge and re-affirm the importance of Natural Capital in maintaining a sustainable global economy. This declaration calls upon the private and public sectors to work together to create the conditions necessary to maintain and enhance Natural Capital as a critical economic, ecological and social asset. We present this declaration to the world community at Rio +20, as a private sector finance response to the conference theme of working towards a green economy."[4]
THE LINK BETWEEN BIODIVERSITY AND SUSTAINABLE FINANCE
Facilitated by a secretariat comprising the United Nations Environment Programme Finance Initiative (UNEP FI), the Global Canopy Programme (GCP) and the Center for Sustainability Studies (GVces) of the Business Administration School of the Getulio Vargas Foundation in Rio de Janeiro, Brazil, the NCD was "born out of the insight that financial institutions could benefit from greater guidance to embed specific aspects of environmental, social, and governance (ESG) factors in their risk management, due diligence, loans, investments, and insurance activities." More specifically, it developed as part of UNEP FI's research into the linkages between biodiversity and sustainable finance.[5]
Integrating natural capital into financial vehicles is not only smart business, but necessary. As the scientific community has for the most part agreed that
we are on track for widespread environmental collapse
, and considering the austerity measures that have hampered governments' climate change spending around the globe (Ernst & Young expects a $45 billion gap in climate change funding due to austerity measures in the euro zone)[6], it is critical that the private sector step into the breach to support investments in biodiversity and the support of healthy ecosystems.
"[O]nly by preserving ecosystem services it is possible to maintain economic development in a sustainable way," said Federico Gizzoni, CEO of UniCredit.
THE NCD-20: A GOOD START, BUT NEEDS TO GROW RAPIDLY
So far, the NCD has been endorsed by the CEOs of 20 financial institutions: Rabobank Group, National Australia Bank, UniCredit, Sovereign, International Finance Corporation, Standard Chartered, Caledonia Wealth Management, Robeco, Zevin Asset Management, PaxWorld Management, Mutualista Pichincha, Oppenheim, Banco Pichincha, FIRA-Banco de Mexio, Althelia Ecosphere, Cyrte, Vision Banco, ASN Bank, Shenzhen Development Bank and CI Banco. It's a good start, but all banks and financial institutions should get on board, in particular the big ones.
"Over the next decades, it will be necessary for market capitalism to undergo a Sustainability Revolution equal in significance to the Industrial Revolution that ushered in the modern period," said Joe Keefe, president and CEO of PaxWorld Management. "For this to happen, our financial system must dramatically change."[7]
And it must change soon. With the human population on target to reach 9 billion by 2050, "
irreversible climate change
" within five years (according to the International Energy Agency) and environmental collapse "inevitable" under BAU, time is not a resource in great supply. We need to mobilize another resource: money, invested wisely to support the ecosystems we all need to survive.
###
NOTES
[1] Plato, as quoted in Hillel, Daniel. Out of the Earth: Civilization and the Life of the Soil. (Berkeley: University of California Press, 1992), p. 104.
[2] Udall, Stewart L. The Quiet Crisis (New York: Gibbs Smith, 1963), p. 82.
[3] National Capital Declaration.
National Capital Declaration website
. Accessed May 12, 2012.
[4] UNEP Finance Initiative, Global Canopy Program and Center for Sustainability Studies of the Business Administration School of the Getulio Vargas Foundation.
Natural Capital Declaration
. Accessed May 12, 2012.
[5]
Ibid
., 3.
[6] Ernst & Young.
Eurozone crisis could lead to US$45 billion climate change funding gap
. November 11, 2011. Accessed May 12, 2012.
[7] Natural Capital Declaration.
Signatories - Financial Institutions. Accessed May 12, 2012.
image: pepperazzi,
Flickr Creative Commons