Akhila is a Justmeans staff writer for CSR and ethical consumption. As an IEMA certified CSR practitioner, she hopes to highlight a new way of doing business. She believes that consumers have the immense power to change 'business as usual' through their choices. She is a Graduate in Molecular Biology from the University of Glasgow, UK and in Environmental Management and Law. In her free-time she i...
Green Living: What To Do With Empty Make-up Containers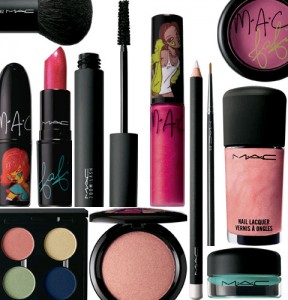 One of the aspects of eco-beauty that is not talked about often has got nothing to do with what you buy but what to do with those little containers after you're done with them. Everyday packaging from makeup articles and the medicine cabinet accounts for about one-third of all landfilled waste.

Plastics fall under different categories and they are mostly marked at the bottom of the container. A quick guide:

- PET (PETE), polyethylene terephthalate, is commonly found in soft drink bottles, water bottles, smoothie bottles, cooking oil bottles, peanut butter jars.

- HDPE, high-density polyethylene, is commonly found in detergent bottles and milk jugs.

- PVC, polyvinyl chloride, is commonly found in plastic pipes, outdoor furniture, siding, floor tiles, and shower curtains.

- LDPE, low-density polyethylene, is commonly found in dry-cleaning bags, produce bags, trash can liners, and food storage containers.

- PP, polypropylene, is commonly found in bottle caps, drinking straws, yogurt containers.

- PS, polystyrene, is commonly found in "packing peanuts", cups, plastic tableware, meat trays, take-away food clamshell containers.

- There are also other types of plastics commonly found in certain kinds of food containers, Tupperware, and Nalgene bottles.

Cosmetic containers are usually made from plastic #5 which is similar in chemical make-up to plastic #3. It is sensible to call your local recycling center to find out what they do accept. But as a general rule of thumb, the caps of pretty much anything are not accepted in council recycling programs. The good news is that a few cosmetic manufacturers actually do take back some of their packaging.

MAC Cosmetics is one of them and they will accept returns of its primary packaging. When you return six containers of anything, they will throw in a free lipstick of any colour. Lush Cosmetics has some of its products like face pack that come packaged and they will accept their boxes back. You can either take back your box to refill it with new product or collect five jars and take them back so you can get a free product. All of their plastic packaging is made with 100% post-consumer recycled waste to start with.

Aveda's cap recycling program goes the extra mile by not just accepting the caps of their products but by accepting all caps - this includes flip top caps on ketchup and salad dressing bottles, laundry detergent, and even plastic water bottle lids. Origins recycling program is similar to Aveda's. Consumers can bring in any empty bottle, jar or cosmetic tube into any of the Origins store of counters nationwide in the US. All of the returned packaging is sent back to a central location where they are recycled or used for energy recovery.

Now you know what to do with those dinky make-up boxes. Go forth and dispose, responsibly!