Vikas is a staff writer for the Sustainable Development news and editorial section on Justmeans. He is an MBA with 20 years of managerial and entrepreneurial experience and global travel. He is the author of "The Power of Money" (Scholars, 2003), a book that presents a revolutionary monetary economic theory on poverty alleviation in the developing world. Vikas is also the official writer...
HP Promotes Education with $2.7m Donation in Calculators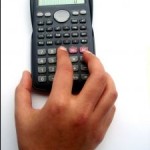 HP has launched a calculator donation program for students at underserved education institutions around the world. A calculator is one of the most important tools of math education, and plays a key role in many competitive exams. HP aims to improve the access of underprivileged students to calculators to increase their chances of success in those high-stakes tests. HP's recent donation of $2.7 million includes advanced scientific and graphing calculators.

The calculator models donated by HP include HP 40gs and HP 50g graphing calculators for advanced math at high schools and universities, and HP 30s and HP 300s scientific calculators for middle and high school students. The present donation is the single largest donation of calculators in the company's history. HP chose the nonprofit Good 360 for the distribution of the calculators, in association with HP Sustainability and Social Innovation.

The calculator units are being distributed to underserved educational institutions in Africa, Asia and Latin America. The distribution is being made through an open bid process to Good 360's affiliated charities and schools in at least seven countries. Umiro Tarawalie, a college student from Sierra Leone, said: "The calculator I got is the perfect one that I need for my calculations and graphs in the engineering department. I am so happy with this [HP 50g] calculator. I have passed half of my exams already."

Another student, Yusifu Mansaray, who is undertaking vocational training at a center in Sierra Leone, was pleased to receive his HP 30s calculator. He said, "I had started to work on someone's farm to gather money to buy a scientific calculator for one week now and was unable to afford one. It is a great relief that these calculators have come at a time when we badly need them to sit our final exams at the agricultural survey department. I will now use the time I spent to look for money to buy a calculator to study for my exams."

Technical-vocation students in Cebu City in the Philippines in Asia have received HP 40gs graphing calculators as well as scientific calculators for elementary school students. In Vietnam, best-performing high school students will receive graphing calculators through an educational opportunity program while elementary school students will receive HP EasyCalc 300s calculators.

Photo Credit: irum
Jackson 02am December 13


You guys can make a difference in people's educations too. There are many sites which allow personal contributions to provide individuals wi...