Jeremy C Bradley is a staff writer for the Finance & Investment category of Justmeans. He is a graduate of Lincoln University of Missouri where he earned a degree in biology and philosophy. He also holds an MBA. Jeremy is an expert in the business field, having worked in development and marketing at major New York City non-profit organizations. Among the highlights of Jeremy's career is sp...
Housing Market Still Suffering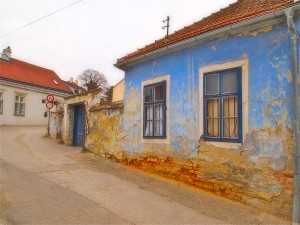 Investments in new housing projects saw their biggest decline in 27 years and building permits dropped to their lowest level ever in February. So while the financial sector may be re-bounding, there is no evidence to suggest that the real estate market is.
As for groundbreaking on new construction, the annual rate stands at 479,000 units - that's a 22.5 percent drop in February, according to data released by the U.S. Commerce Department today. Economists had predicted a drop to 570,000 units, down from 618,000 units in January. The report indicates that the real estate and construction markets are failing despite interest rates at near record lows. Similarly, approvals for building permits fell to a record low of 517,000 units in February, a 20 percent decrease from 2010.
These startling statistics force us to ask how much the economy is really rebounding given that housing was at the center of the financial crisis. We are reminded, however, of the vast amount of unsold property in the housing market. Investors are often still reluctant to head-into large financial commitments. This fear is clearly affecting the market and call to question the effectiveness of green-building campaigns. Can we afford to push green initiatives in a failing market or is that the perfect time to introduce a potentially game-changing plan?
Photo credit: Jeremy C Bradley