Ano is a Justmeans staff writer for health, and an instructional designer for the newly created Master of Health Care Delivery program (mhcds.dartmouth.edu) at Dartmouth College. Ano brings over a decade of evidenced-based health research and writing, and a Masters of Public Health from Dartmouth Medical School to the Justmeans Editorial section. Special interests include health policy, conflict ...
Innovative health, technology, and social support tools needed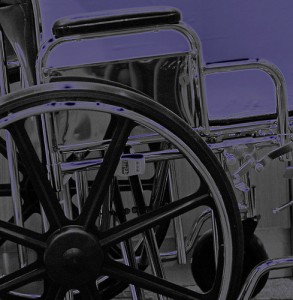 Two new studies in the Journal of Hospital Medicine highlight the need for better management of chronic health conditions. Research over the past decades is showing us that chronic disease management, care coordination and social support are some of the biggest hurdles we face in terms of reducing the burdens and costs associated with ill health in the developing world. The need for better management skills on all levels of health care delivery has even given rise to the new discipline of Health Care Delivery Science; if you haven't heard that phrase yet, stay tuned because in the coming years it will be as much a buzz-word as 'health reform'.

These new studies look specifically at the causes of hospital readmission within 30 days of discharge. This occurs in about 1 out of every 5 Medicare patients, costing the program an estimated $15 billion each year. Researchers at the University of California San Francisco reviewed administrative records for some 6,800 patients admitted to the hospital around 10,300 times over a two year period between 2006 and 2008. In 17% of the cases, patients were readmitted within 30 days, 49.7% of those readmissions occurred within the first 10 days. The factors significantly related to readmission were:



Being African-American (43% increased risk)


Qualifying for Medicaid (15 % increased risk)


Taking high risk medications


Having at least one of six comorbidities (Congestive heart failure, renal disease, cancer-metastatic or not, weight loss, iron deficient anemia)


A second study from the Royal Brisbane and Women's Hospital in Australia sought to over come the weaknesses inherent in administrative data, reviewing clinical records of a much smaller sample of 142 patients over age 50. After six months 38.7% had a total of 102 'unplanned' hospital admissions. Factors significantly associated with risk of readmission:


Having a chronic disease


Being overweight or underweight


Being depressed.


Dr. Allison Mudge, who led the Australian study, says that they "sought to look specifically at health factors which we know are under-recognized in hospitals and primary care, and this showed that poor nutrition and depression are associated with higher health care use."
Innovators and entrepreneurs should take note. These studies add to a raft of existing literature showing how many of our greatest health care needs are not clinical but rather management, coordination, information exchange, and social support problems. The good news is that we don't necessarily need to figure out better ways of transplanting organs or sawing open chest cavities to repair failing organs. Instead we need better systems,
technologies
, and processes to help deliver and manage the care we already excel at providing.