Jeremy C Bradley is a staff writer for the Finance & Investment category of Justmeans. He is a graduate of Lincoln University of Missouri where he earned a degree in biology and philosophy. He also holds an MBA. Jeremy is an expert in the business field, having worked in development and marketing at major New York City non-profit organizations. Among the highlights of Jeremy's career is sp...
Is Green Investing a Smart Decision?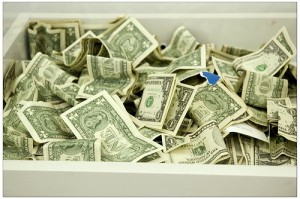 In the
third part of a series
on the basics of green investing, we look at some do's and don't's for sustainable investment.
While the official recession may be over, the long-term effects of a dismal marketplace are still evident. Investors are sometimes weary of green companies and mutual funds. This is especially true of new-comers to green investing who may be anxious at the ROI of sustainability.
Everywhere we look the signs of a sustainable future abound. Barack Obama has promised to encourage industries that are environmentally-friendly. The federal government is creating green technology. More people are driving hybrid vehicles as the price of gasoline stays steadily high. If these aren't reason enough to predict the long-term ROI on green investments, we understand your hesitation.
The value of shares in renewable energy fall dramatically at the end of 2008. That's nearly three years ago but memories are long and the negative connotations associated with green investing don't stop there. The hugely popular WilderHill Clean Energy Index, a conglomerate of 51 green companies, began 2009 down 70% (the Dow Jones Industrial ended down 34%). So what's changed since then?
A huge obstacle to any form of new business is the capital needed for start-up. Green companies often are under-funded and many of them found it hard to survive the economic meltdown. Now that things are beginning to look up, investing in wind and solar projects, for instance, can be a valuable long-term plan. Venture capitalists are now backing green companies that have developed fully-thought out projects. Investors interested in sustainable development can follow suit.
So how does an investor choose which green stocks, bonds, and mutual funds to invest in?
Rule number one: Do your homework. The old rules still apply: don't invest money you can't afford to live without and don't put all your money into just one sector of the green marketplace. The sustainable industry is huge and there are many investments options to choose from.