Ericka is a staff writer for the Health Category of Justmeans. She writes health and fitness articles for various print and online media....
It's Not Too Late to Have Your Say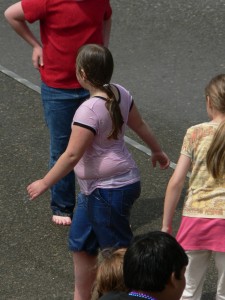 You still have a little less than two weeks to comment on how the United States Department of Agriculture (USDA) can best implement new school lunch guidelines adherent to The Healthy Hunger-Free Kids Act of 2010. Among other things, the law:

- Requires the USDA to establish national nutrition standards for all food sold and served in schools at any time during the school day, with the exception of certain fundraisers.
- Provides performance bonuses for "outstanding performance" and "substantial improvement" for school years beginning July 2011, 2012, 2013; and requires continuous improvement plans for states not meeting requirements
- Requires schools offer a variety of fluid milk consistent with the Dietary Guidelines' recommendations (low fat and/or nonfat).
- Provides an additional 6 cents per lunch for schools in compliance
- Requires all non-reimbursable meal foods sold by school food service to generate revenue at least equal to their cost.
- Provides $5 million for the USDA to provide technical assistance and competitive grants for farm to school activities. Federal share cannot exceed 75% of total cost.
- Requires USDA to establish a program of required education, training and certification for school food service directors; criteria and standards for selection for State Directors; and required training and certification for local school food service personnel.
The reauthorization of the law gives full authority to the USDA to manage school lunch nutrition programs and policies. In addition to low-fat milk, USDA proposed guidelines issued on January 13, 2011 that would feed children more fruits, vegetables, and whole grains.
"Here in Newark, we are defeating childhood and adult obesity, by partnering with organizations and community leaders to create local-based change that empowers families, neighborhoods and youth to embrace a healthier lifestyle", said Mayor Cory A. Booker of Newark, New Jersey when the act was reauthorized.
In Newark, Maple Avenue School began a partnership with Newark Beth Israel Medical center that provides school students and staff with access to a full-time nutritionist. In addition, students have learned how to grow vegetables in their classrooms with the help of Slow Food Northern Jersey.
Two years ago, the state of Texas stopped serving deep fried foods, and banned students from buying soda and candy during the school day. In Dallas, you can find schools serving hummus and black bean burgers. "The provisions of the Healthy, Hunger-Free Kids Act will support efforts already underway in Dallas. The additional funding will help with continuing to improve our school meals and creating a healthier school environment," said Dora Rivas, MS, RD, SNS, Executive Director, Food & Child Nutrition Services, Dallas Independent School District when the bill was reauthorized. "New USDA meal patterns and professional standards will assure improved quality child nutrition programs for our children which in turn will support student academic performance in the classroom."
Photo by
Walter Seigmund