Ericka is a staff writer for the Health Category of Justmeans. She writes health and fitness articles for various print and online media....
Need a Health Coach?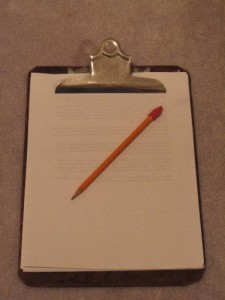 Whether you look at those who struggle with obesity and smoking or chronic conditions like diabetes and high cholesterol, many will give you excuses that start with "I know"...



I know I need to quit smoking,


I know I need to eat better;


I know I need to not eat this cake.


But they do it anyway. We all do it. And at some point, we all need someone to give us a swift kick in the pants. There are health coaches that can provide the motivation that one needs to get their act together and take care of their health.
Health coaching through facilities
For some of its toughest patients, the St. Luke's-Roosevelt Hospital Center's Center for Comprehensive Care offers health coaches for patients. These patients suffer from chronic illnesses such as HIV/AIDS and diabetes where neglecting a regular medication regimen results in frequent emergency room visits. Health coaches are only cost effective for the most egregious patients and aren't an option for people whose poor choices don't land them in the hospital.
Private health coaching
For those who can afford it, private health coaches are available, just like you would choose a life coach or job coach. Health coaches provide one-on-one guidance to help people quit smoking, lose weight and tackle other health care challenges. If you've worked with any of the major weight loss programs like Weight Watchers, or Jenny Craig, accountability is a major component of these programs. Health coaches provide that accountability. Some also provide resources to solve problems. For example, if your goal is to eat less, a health coach can provide low calorie substitutes for some of your favorite foods.
PACT and other organizations
If you cannot afford a health coach, and are fortunate enough not to need a health coach provided by the hospital, there are several peer-based programs to help you tackle some of the more complicated health issues. Alcoholics Anonymous is a type of peer group. Some hospitals and nonprofits offer peer groups to keep patients on their toes. The Cleveland VA Medical Center offers group programs for diabetes to discuss ways to manage the condition. The National Kidney Foundation and the Latino Health Access organization provide peer-to-peer programs.
Prevention and Access to Care and Treatment (PACT) is a nonprofit based in Boston that trains community members to assist others in the community with HIV/AIDS. Worldwide organizations including El Equipo de Apoyo en Salud y Educación Comunitaria in Mexico, Village Health Works in Burundi and Tiatien Health in Liberia have also followed the Partners In Health model that encourages community members to become health advocates.
Photo by By
Schzmo
karenshaw 04am March 18


My dad told me about "Wise Medical Insurance" or something which helped him to find a lower priced health insurance (with ALMOST similar b...