I am a Justmeans.com staff writer, researcher, teacher, education manager, and author with a passion for research, writing, teaching, & learning. I actively research, teach, and write about consumer behavior, emerging markets, capital investment, venture capital, operations management, trade, marketing strategy, economic theory, mathematics, statistics, optimization, education, decision making...
Nobel Legacy: Two Americans And A British-Cypriot Win The Nobel Prize In Economics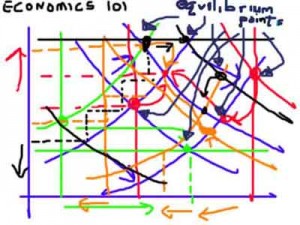 In an exciting finale to the Nobel awards week, Americans Peter Diamond and Dale Mortensen, along with British-Cypriot Christopher Pissarides, were awarded the 2010 Nobel prize in economics. Their work, an analysis of search frictions within labor markets, explained why people remain unemployed despite the existence of multiple (suitable) job openings. Holistically, their model helped many researchers better understand the interrelationships between unemployment, job vacancies and wages. While Mortensen and Pissarides may not be immediately familiar, Diamond, 70, is a household name. Just recently, Professor Diamond was nominated by President Barack Obama to become a member of the Federal Reserve board. Unfortunately, the Senate failed to approve his nomination before lawmakers left to campaign for the midterm congressional elections. Diamond is an economist at the Massachusetts Institute of Technology, and remains an authority on Social Security, pensions and taxation. Mortensen, 71, is an economics professor at Northwestern University in Evanston, Illinois. Pissarides, 62, is a professor at the London School of Economics.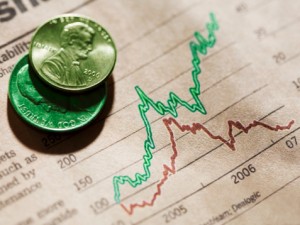 Interestingly, while most have great respect for the work of Diamond, Mortensen, and Pissarides, their selection has generated an equal mix of praise and controversy. Few would dispute that their theories provide cogent explanations to challenging labor market problems. Unfortunately, critics have continued to challenge the relevance of their work (as well as the theoretical work of their peers). These challenges have intensified, particularly as labor markets have been impacted by the virtual evolution. For example, one could argue that the launch of online job search sites - including Monster.com and YahooJobs - has significantly improved labor force liquidity. Moreover, the existence of targeted job search firms, including Elance and Solvate, has accelerated the reduction of outstanding complexity. Cumulatively, these evolutions in virtual space have enabled hiring managers to create highly targeted job descriptions; descriptions, which are now accessible by a wider variety of niche job hunters (assuming of course that job hunters aware of the online platform existence). One individual who has consistently taken offense to the selection decisions of the Nobel panel is Lebanese-born bestselling author Nassim Nicholas Taleb. Recently, Mr. Taleb threatened to sue the Swedish Central Bank for awarding the 1990 Nobel Prize for Economics to three economists for their risk models. According to Taleb, mathematical (economic) risk models - which are largely theoretically - were significantly responsible for the recent global financial meltdown. This responsibility is said to exist because of a number of factors, including: 1) Model complexity 2) The inability of practitioners to grasp the complexity of the theoretical frameworks & apply them in a risk averse manner 3) The inability of the models to operate effectively and responsibly within uncontrolled situations (such as those found on open exchanges). While holding one model (or a set of models) responsible for a human generated failure seems hardly rationale, Taleb's sentiment deserves recognition. As the complexity of models increases, gaps between theory and reality can easily proliferate. Arguably, it is these gaps which pose the greatest risk to both practitioners and theorists (as well as consumers); gaps, that must be re-examined in all relevant academic domains.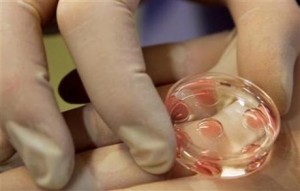 While the new Nobel laureate's work is important, the last 12 days have also seen many other important achievements recognized. Last week, British professor Robert Edwards was awarded the Nobel Prize in medicine for his fertility research that led to the first test tube baby. Additionally, Russian-born scientists Andre Geim and Konstantin Novoselov won the physics prize for groundbreaking experiments with graphene, the strongest and thinnest material known to mankind. In chemistry, the Nobel prize went to Heck and Japanese researchers Ei-ichi Negishi and Akira Suzuki. Their team designed techniques which enabled researchers to bind together carbon atoms. In literature, Peruvian novelist Mario Vargas Llosa won the literature prize, while the imprisoned Chinese democracy campaigner Liu Xiaobo was named the winner of the Nobel Peace Prize. The Nobel prizes will be handed out on Dec. 10, the anniversary of Nobel's death in 1896.