As a Justmeans staff writer for the Sustainable Foods editorial department, I explore the disparity between consumerism and independence through the topic of sustainability. As a self-described 'urban homesteader' I look to find the balance between a sustainable lifestyle and use of corporate convenience. I don't necessarily want to live without electricity, but I want to be comfortable if eve...
Obama Due To Sign S510 Into Law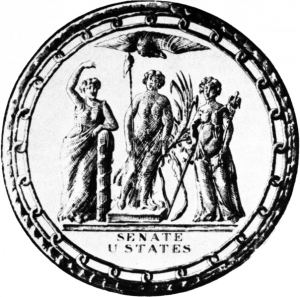 Senate bill S510 has had a rocky past six months, but that's nothing compared to the two years it's been in and out of discussion. The last update was that it had passed the Senate floor (November 18, 2010) but had some issues regarding fees that could be considered taxes which can only be approved by the House. Teena Clipston, in an article she wrote for Suite 101, stated what was considered by many to be an unconstitutional blunder, "Section 107 of the Bill includes fees that are 'revenue raiser', in theory these are taxes that were not approved by the House of Representatives."

In an article dated December 22, Clipston penned, she noted that,"the Bill was unexpectedly sneaked into a Sunday night Senate session, catching aides and lobbyist by surprise." and has now been recalculated by "Inserting an amended text of S510 into H.R.2751 (now calling bill S510 HR2751)."

According to the LA Times, "After passing in the Senate in late November, S. 510 stalled in the House until a whole lot of backroom wheeling and dealing brought the bill to the floor. Today's 215-144 vote in the House will send the bill to President Obama, who is expected to sign it into law before Christmas," but the latest information provided by Thomas, OpenCongress & Govtrack are dated for November 30.

Other news sources report that Section 107 has been cut. I imagine it has only been partially readjusted so the language doesn't break constitutional barriers. The fact is, all this discussion on S510 is a rather moot point: In our depressed economy, where does the government think it will get the money to pay the inspectors to inspect and then re-inspect big businesses? They can collect some fees from the businesses in the form of fines and inspection fees, of course. And more, some of those costs will be offset to the consumer, raising the price of industrial food, which is - essentially - a good thing.

One of the biggest concerns for the small, independent farmer was that the fees would essentially wipe out small operations and the concern for the farmer and consumer was that with the closure of small farms, we could essentially wipe out crop diversity, putting us at risk to things like famine or dependent on imported food from other countries which may also lack certain food safety laws (putting us right back into the same place we started).

Thanks to the hard work of many senators including John Tester (D-MT), exemptions have been made for the under-half-million set, as is briefly explained in the video below produced by Main Street Insider:

But all this talk does raise the ultimate anarchist question: if the law didn't protect the small farms and community farms, would people truly abide by the law? With the intensely strong consumer movement of purchasing more local, ethical and community supported food, I can't imagine that people would give any consideration to a law that blocked their progress. And if there was anything we truly should fight for, it would be access to healthy, sustainable food.
We won't know the full effects of S510 until well-after it gets signed into law, which is scheduled for sometime this week or early next week. But I'm not worried. If everything goes right, those who need to be moderated will be; those who don't, won't.
Photo credit: public domain