Reynard Loki is a Justmeans staff writer for Sustainable Finance and Corporate Social Responsibility. A co-founder of MomenTech, a New York-based experimental production studio, he writes the blog 13.7 Billion Years and is a contributing author to "Biomes and Ecosystems," a comprehensive reference encyclopedia of the Earth's key biological and geographic classifications, published in 201...
Pass the Gromperekichelcher: Impact Investing, Luxembourg Style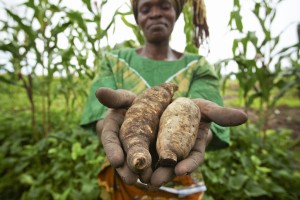 A new Luxembourg impact investment fund focuses on lifting up the world's poor

For many in the finance sector, Luxembourg is an oasis of economic stability kept afloat by outsized incomes and the world's highest nominal GDP per capita.[1] Indeed, Le Grand-Duché is the Eurozone's biggest wealth management center, Europe's biggest investment center and the second biggest investment center in the world behind the United States.

FLEXIBILITY FOR RISK CAPITAL

So it may be surprising to some that, for many years, Luxembourg didn't have a specific investment vehicle covering the venture capital and private equity sectors. For VCs, there were only two options: Either set up a private equity firm to target a concentrated group of investors or a more open and public-minded "undertaking for collective investment" (UCI) -- choices as diametrically opposed as the French and German cuisines that inform the Luxembourgian taste. (How about a nice, full-bodied pinot gris to wash down that spicy gromperekichelcher?)

Some flexibility was added in 2004, when legislators passed the Luxembourg Law on Risk Capital Investment Companies, introducing a vehicle for risk capital called "société d'investissement en capital à risque" (SICAR), which simply means "investment company in venture capital."[2]

Yet notably, two decades ago, "Luxembourg became a pioneer in impact investing with the creation of the first fully commercial investment fund dedicated to microfinance, the Dexia Micro-Credit Fund," said Cédric Lombard, a co-founder of the DMCF manager BlueOrchard and also the sustainable finance firm Impact Finance Management, both based in Geneva, via email. Today, Luxembourg counts with a label for microfinance funds and 17 labeled funds holding some USD 2.8 billion.[3]

IMPACT FINANCE FUND

And now, a minimal initial subscription amount of EUR 125,000 (or the equivalent in CHF Class B or USD Class C shares) will get you a new, flexible, sustainable and poverty-alleviating investment vehicle in the tiny trilingual constitutional monarchy: the Impact Finance Fund (IFF).[4]

An open-ended debt fund with quarterly redemptions, the IFF is a SICAV SIF fund. The SICAV, or "soci&eacutet&eacute d'investissement à capital variable" (literally, "investment company with variable capital"), operates much like an open-ended mutual fund. The SIF, or specialized investment fund, was introduced in 2007 to give investors what KPMG described as "greater flexibility with regard to the investment policy, the broadening of the sphere of investors and a more relaxed regulatory regime."[5]

According to KMG SICAV-SIF, a SICAV SIF is "a truly multi-purpose investment vehicle that is operationally flexible and fiscally efficient and is marketable both internationally and within EU member states."[6]

HELPING THE BOTTOM OF THE PYRAMID

Established as a joint venture between Impact Finance Management and Quadia, a sustainable finance firm also based in Geneva, the IFF will make "direct loans to small and medium size sustainable businesses in both emerging market and developed countries," investing in organizations that can make a positive social or environmental economic impact with a primary focus on the BoP, i.e., the "bottom of the pyramid" -- the more than 3 billion people across the world (almost half the human population) who live on less than USD 2.50 a day.[7][8]

Focusing on several sectors that are critical to the developing world: water, housing, agriculture, energy and technology, the IFF targets microfinance institutions (MFIs), tech providers, co-ops and other organizations and businesses that offer "highly scalable and tailor made solutions at the BoP" and also organizations in the developed world that offer "solutions that can be applied in developing countries which can enhance living quality standard or the performances of businesses at the BoP."[9]

In addition to its development focus, the IFF puts a strong focus on demonstrating its impact. "We have also developed an innovative tool," said Lombard, "that assesses the social, environmental and economic impact of our investments in a standard way to favor aggregation and comparability."

"Investors (private and institutional) cannot ignore anymore the influence of their investment decisions on companies' behavior and more generally on the economy orientation," notes Angela de Wolff, president of Sustainable Finance Geneva.[10]

With new funds like the IFF, ethical investors who recognize their influence on "economy orientation" can make risk capital work to support solutions to many of the most pressing problems at the "bottom of the pyramid," far from the rarefied land of gromperekichelcher.

###
NOTES
[1]
http://www.imf.org/external/pubs/ft/weo/2011/01/weodata/index.aspx
[2]
http://www.avocats-watte.lu/articles_com/SICAR%20-%20Société%20d'investissement%20en%20capital%20risque.pdf
[3]
http://www.luxflag.org/MIV_fundsListing.htm
[4]
http://www.impact-finance.com/node/15#
[5]
http://www.kpmg.lu/Download/Brochures/2007/ENG_NewLawonSIF.pdf
[6]
http://www.kmgsicavsif.com/why/
[7]
http://www.impact-finance.com/sites/default/files/Impact%20Finance%20Fund%20-%20Press%20Release%202011-07-19.pdf
[8]
http://www.globalissues.org/article/26/poverty-facts-and-stats
[9]
Ibid.
, 4.
[10]
http://www.sfgeneva.org/doc/AngeladeWolff.pdf
image: Maria Mtele holds recently harvested orange-fleshed sweet potatoes in a field in Mwasonge, Tanzania. Maria is a mother of 5 and farmer in Tanzania who relies on farming for food and income. (credit: Gates Foundation, Flickr Creative Commons)