Corporate Social Responsibility writer for Justmeans, Antonio Pasolini is a journalist based in Brazil who writes about alternative energy, green living and sustainability. He also edits Energyrefuge.com, a top web destination for news and comment on renewable energy and Elpis.org, a recycled paper bag/magazine distributed from health food stores in London, formerly his hometown for over a decade....
Population Control is a Key Sustainability Concept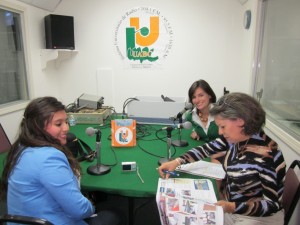 Overpopulation is the elephant in the room, one of the key issues related to environmental sustainability that doesn't get much airplay. On the 11th of July the international community remembered World Population Day, which is a date to draw attention to the consequences of population growth on natural resources, sustainability, urbanization, healthcare, etc.

It's a complex issue, which, according to British NGO Population Matters, threatens human wellbeing. Population size is a crucial factor in the consumption of resources. Population Matters points to the provision of universal access to modern family planning methods as a key measure, also from a women's rights perspective. "It will certainly have an inhibiting effect on population growth, but additional efforts will be needed to push back global fertility to replacement level or below," they say.

Another organization working on issues related to population growth is Media Impact (formerly Population Communications International). Since 1985, the organization has been using Entertainment Education, sometimes known as Edutainment, to leverage the power of media and storytelling to promote sustainability through family planning. It has produced more than 3,000 episodes of 75 programs and reached more than one billion people in more than 40 countries.

Media Impact also highlights the importance of empowering women on the road to curbing population growth. If their access to education grows, women can have a voice in reproductive health discussions in male-dominated societies. Youth programs are also important to encourage safe sex practices and delay pregnancy. The organization also acknowledges the intricate nature of what it calls the "population challenge". Its programs have tackled issues such as conservation, climate change, and community economic development.

Brazil is one country that has managed to curb population growth by decreasing fertility rates down from 2.4 children per woman in 2004 to 1.9 children, which is below replacement level and on the same level as many developed countries. To achieve that, the country made better information available and increased access to contraceptives. Urbanization and higher female participation in the workforce also played a role in slowing down population growth in Brazil.

Image credit: Media Impact
Antonio Pasolini 02pm July 24


That's great Karen, thanks for the clarifications.