Corporate Social Responsibility writer for Justmeans, Antonio Pasolini is a journalist based in Brazil who writes about alternative energy, green living and sustainability. He also edits Energyrefuge.com, a top web destination for news and comment on renewable energy and Elpis.org, a recycled paper bag/magazine distributed from health food stores in London, formerly his hometown for over a decade....
Renault-Nissan Alliance Expands R&D Partnership in Silicon Valley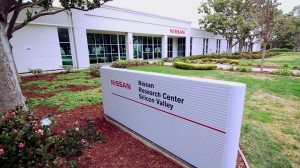 In 2011, Nissan engineer and its corporate partners Renault opened a research office in Mountain View, Silicon Valley. Now the companies have expanded their collaboration to Sunnyvale lab, a center dedicated to research on vehicle connectivity and autonomous driving.

The center will provide Nissan with a collaboration platform with other institutions in order to create a global technology hub. The new research center takes responsibility for selected roles in collaboration with Nissan Research Center in Japan.

Sustainability drives the mission of the center as the companies anticipate a future of electrified vehicles for an increasingly urban population. The company chose Silicon Valley because of the intelligence it concentrates.

"As we continue to expand our R&D capabilities throughout the world, we aggressively pursue our activities to create new values of mobility, by harnessing the latest information and communication technologies here in our new research center in Silicon Valley," said Nissan's R&D supervisor Mitsuhiko Yamashita.

The initial projects will include research on autonomous and connected vehicles as well as research in the area of Human Machine Interface to improve the experience of autonomous and connected vehicle services. Researchers will look for ways to connect the car with the Internet, existing infrastructure, and other self-driving cars.

"This lab is focused in reaching out beyond the cars to things that are beyond the automobile. It is really trying to think about the car in society and not just the car and the interior of it and I think that's the future," said MIT Media Lab Professor Alex Pentland.

Image credit: Nissan
magdaline 01pm March 07


GREETING, magdaline_buba@yahoo.com Hello my dear friend i am Miss magdaline, how are you?please my dear i know you may be surprise,i want ...