Reynard Loki is a Justmeans staff writer for Sustainable Finance and Corporate Social Responsibility. A co-founder of MomenTech, a New York-based experimental production studio, he writes the blog 13.7 Billion Years and is a contributing author to "Biomes and Ecosystems," a comprehensive reference encyclopedia of the Earth's key biological and geographic classifications, published in 201...
Show Me Your Pricing Data: Transparency Helps Philippines Lead Global Microfinance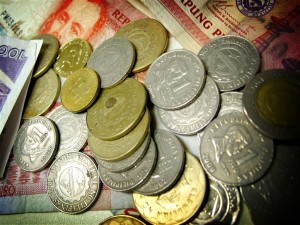 "The Philippines receives a perfect score...for the way it regulates the microcredit activities of established financial institutions." -- Economist Intelligence Unit, "Global Microscope on the Microfinance Business Environment"[1]

The microfinance industry has taken a beating lately. In March, Nobel Prize winner Muhammad Yunnus was ousted from his position as managing director of the microcredit lender Grameen Bank in Bangladesh, which he founded in 1983, by the nation's central bank, citing his age and "irregularities."[2] Then in June, the Evidence for Policy and Practice Information and Co-ordinating Centre (EPPI-Centre), part of the University of London's Social Science Research Unit, released the report "What Is the Evidence of the Impact of Microfinance on the Well-being of Poor People?" which found that "no clear evidence yet exists that microfinance programmes have positive impacts."[3] And now, SKS Microfinance founder Vikram Akula is reportedly facing pressure to step down. His Hyderabad-based non-banking finance company, India's only listed microfinance institution, posted a FY2011 Q2 net loss of Rs 218.7 crore (USD 4.76 billon).[4]

THE PHILIPPINES: CONDUCIVE TO MICROFINANCE

But in the Philippines, the microfinance sector has been doing rather well. In 2009, the nation was ranked third behind first-place Peru and second-place Bolivia, atop the Economist Intelligence Unit's first annual global microfinance index. "The Philippines receives a perfect score of 4 (out of a possible 4) for the way it regulates the microcredit activities of established financial institutions," according to the report, "Global Microscope on the Microfinance Business Environment." The researchers state, "Since the adoption of a National Strategy for Microfinance in 1997, the government has promoted a regulatory and policy framework that is conducive to microfinance operations."[5]

In March, the Lancaster, Pennsylvania-based non-profit MFTransparency, whose stated mission is "to be the venue for the microfinance industry to publicly demonstrate its commitment to pricing transparency, integrity and poverty alleviation,"[6] launched the "Transparent Pricing Initiative in the Philippines," a project whose aim is to collect and publicize pricing data to achieve transparency and consumer protection. Last month, the NGO announced that ASA Philippines Foundation is the first microfinance institution (MFI) in the Philippines to submit pricing data to the initiative.

PRICING TRANSPARENCY PROTECTS CLIENTS

ASA Philippines Foundation "recognized the value in the Transparent Pricing Initiative immediately, attending the workshop in Davao and scheduling a meeting with MFTransparency shortly thereafter," according to an MFTransparency press release. "In just two short sessions with MFTransparency staff they quickly completed submission of their data, reflecting ASA Philippines' core commitment to disclosing its true prices." The NGO said that "ASA Philippines leads the Philippine microfinance Industry in pricing transparency and client protection."[7]

MFTransparency listed "other leaders in pricing disclosure" in order of their participation: Jaime V. Ongpin Foundation Inc. (JVOFI), Rangtay sa Pagrang-ay Inc. (RSPI), Community Economic Ventures Inc. (CEVI), KAZAMA Grameen, Alalay sa Kaunlaran Inc. (ASKI), Rural Bank of Liloy Inc. (RBLI), Bangko Kabayan, People's Bank of Caraga (PBC), Hagdan sa Pag-uswag Foundation Inc. (HSPFI), Simbag sa Pag-Asenso (SEDP) Tulay sa Pag-unlad Inc. (TSPI) and 1st Valley Bank.

SHOW ME THE MONEY (BUT FIRST SHOW ME YOUR PRICING DATA)

Over thirty additional Philippine MFIs have begun the submission process, but there are still others which have not participated in the initiative. MFTransparency in still accepting data submissions, saying, "All financial institutions in the Philippines who have yet to submit their pricing data to MFTransparency are encouraged to do so, to show their clients, the Philippine microfinance market and the international microfinance community their active practice of transparency."[8]

As the microfinance industry matures, perhaps the drive toward transparency is part of a response to the 2008 global financial crisis. "Over the past 30-plus years, we permitted the growth of a shadow banking system -- opaque and laden with short-term debt -- that rivaled the size of the traditional banking system," according to the 633-page "Financial Crisis Inquiry Report," prepared by the United States Financial Crisis Inquiry Commission and released in January. "Key components of the market -- for example, the multitrillion-dollar repo lending market, off-balance-sheet entities, and the use of over-the-counter derivatives -- were hidden from view, without the protections we had constructed to prevent financial meltdowns. We had a 21st-century financial system with 19th-century safeguards."[9] Hopefully, programs like MFTransparency's "Transparent Pricing Initiative" will prevent dark-market vehicles and practices from infecting the microfinance sector. For the middle class, the financial crisis has been a huge blow. But for poor-world MFI borrowers, a lack of truth-in-lending will always be much worse.

###
NOTES
[1]
http://idbdocs.iadb.org/wsdocs/getdocument.aspx?docnum=2189221
[2]
http://www.guardian.co.uk/world/2011/mar/02/muhammad-yunus-grameen-bank
[3]
http://www.dfid.gov.uk/r4d/PDF/Outputs/SystematicReviews/Microfinance2011Duvendackreport.pdf
[4]
http://ibnlive.in.com/news/woes-mount-for-microfinance-man-vikram-akula/180875-60-114.html
[5]
Ibid.
, 1.
[6]
http://www.mftransparency.org/about/
[7]
http://www.mftransparency.org/pages/2011/08/19/asa-philippines-leads-the-philippine-microfinance-industry-in-pricing-transparency-and-client-protection/
[8]
Ibid
.
[9]
http://www.gpo.gov/fdsys/pkg/GPO-FCIC/pdf/GPO-FCIC.pdf
image: Philippine money (credit: Stitch, Flickr Creative Commons)