Corporate Social Responsibility writer for Justmeans, Antonio Pasolini is a journalist based in Brazil who writes about alternative energy, green living and sustainability. He also edits Energyrefuge.com, a top web destination for news and comment on renewable energy and Elpis.org, a recycled paper bag/magazine distributed from health food stores in London, formerly his hometown for over a decade....
Social Networking And Social Responsibility Hold Hands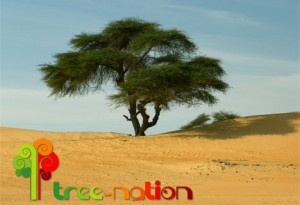 As an increasing number of people spend a good part of their days logged in social network websites, social responsibility initiatives are leveraging the immense potential to engage the public and achieve results through social websites.

The socially responsible social network landscape keeps growing. One of the latest additions is one website called Double Impact, which launched its beta version on June 16. Its aim is to help users raise funds for a charity of their choice and make their lives more sustainable with actions suggested by the social network.

These include questionnaires, quizzes and rewards in the shape of donations to a chosen charity. The donations come from partner companies, who direct part of their CSR budgets to Double Impact members.

Users can log in through Facebook and currently Double Impact supports three charities: Healthy Child Healthy World, Bright Pink - Breast Cancer Awareness and the Pesticide Action Network (PAN).

Double Impact is the brainchild of Formative Labs, a San Francisco startup dedicated to apply "game and social mechanics" to consumer applications that can engage users. Amongst the companies associated with Double Impact are Treehugger, GoodGuide, Happy Baby and Earthbound Farm Organic.


Planting trees
Tree-Nation
is already a veteran on the socially responsible social network scene. Founded six years ago, the community has 80,000 members and gets the support of 120 European and international companies. For every 10 new members a tree is planted.
Besides the environmental benefits of planting trees (carbon sinks, keeping water resources and fighting desertification), Tree- Nation says it helps fight poverty. Tree plantations develop the local economy by generating jobs, it says, and promotes sustainable agricultural practices. Depending on the species, trees provide food, fodder and medicines which represent supplementary income for villages and communities.
The social network uses the virtual tree concept to keep its users tuned in. It is the companion of the user's real tree on the plantation so they can track its progress. Each virtual tree also has a space for an individualized message and lets users interact with other members and planters: exchanging ideas, pictures and messages while making new friends.
Tree-Nation's ultimate goal is to plant 8 million trees in the shape of a giant heart, which it hopes to achieve by 2015. Similar projects are under way in countries such as Nicaragua, Colombia and Madagascar.
The network also runs a corporate partnership program that has attracted the interest of companies like The Economist, Unilever, Green Gifts and Quo Vadis, to name but a few.
People power and activism
Apart from larger initiatives like the two ones above, individuals and CSR professionals find in social networks a powerful tool to promote debate and start conversations, in some cases starting mini-movements to achieve their corporate social responsibility goals.
One example was Greenpeace's campaign to show Nestle's hand in the destruction of orang-utan habitat, which attracted a lot of attention on social networks. Greenpeace sparked a wave of protests on Facebook and Twitter, the two social networks
par excellence
,
to force Nestle to change its buying policy for palm oil
, which was coming for rainforest-destroying suppliers.
In April, Anda, a Brazilian animal welfare and environmental news agency managed to convince Arezzo, one of the country's largest retailers, to remove fur from a planned collection. Anda posted a negative news article about Arezzo's fur collection, which went to become a trending topic on Twitter.
What these two cases illustrate is that social networks offer a unique platform to promove sustainability goals with the engagement of the public who in turn feel empowered by the possibility of making a difference.
Image credit: Treehugger