Vikas is a staff writer for the Sustainable Development news and editorial section on Justmeans. He is an MBA with 20 years of managerial and entrepreneurial experience and global travel. He is the author of "The Power of Money" (Scholars, 2003), a book that presents a revolutionary monetary economic theory on poverty alleviation in the developing world. Vikas is also the official writer...
Social Venture Exchange: Funding Social and Environmental Change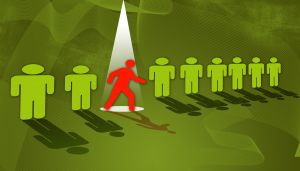 Social Venture Exchange (SVX) is a highly innovative concept designed in Toronto, Canada to tackle the perennial problem of financial constraints faced by social and environmental groups around the world. Poverty alleviation and climate change are the most pressing global issues at a time when governments around the world are struggling with public debt and growing fiscal deficits.

SVX is a social enterprise designed to connect social entrepreneurs with financial investors who are keen to invest in social innovation projects. Socially conscious investors are usually interested in sound environmental or social ventures that can have a positive impact on the local communities as well as the environment.

Adam Spence, who pioneered the Social Venture Exchange concept in 2007, modeled after the Toronto Stock Exchange, says that, "The idea is to mobilize private capital for public good within a strong public policy environment." Spence has been leading the SVX since 2009 from the MaRs Center for Social Innovation Generation in Toronto.

The goal of SVX is to expand the pool of funding rather than replacing government funding. The concept has received the support of the TMX Group, which owns the Toronto Stock Exchange. Other collaborators for the project include Imagine Canada, Causeway Social Finance and Torys LLP. The project is expected to go online in September, subject to approval from the Ontario Securities Commission.

The venture's short-term goal is to raise a minimum of $2.5 million for 10 new social ventures and enlist at least 50 new investment opportunities by the third quarter of 2012. The Social Venture Exchange will enable investors and socially responsible companies to share due diligence, identify high quality investment avenues and opportunities, and collaborate on social entrepreneurship deals.

SVX will provide social entrepreneurs with greater access to capital funding and financial expertise. Rather than choosing the traditional business model of donating a portion of profits to charities, the exchange urges socially responsible companies to integrate their business by investing in ventures that help the communities.

Photo Credit: Duchesssa www.sxc.hu
Stephen Chytil 03am August 04


The need for connecting funding with social and environmental minds is greater than ever before. When so much money is out there for goals l...