Jeremy C Bradley is a staff writer for the Finance & Investment category of Justmeans. He is a graduate of Lincoln University of Missouri where he earned a degree in biology and philosophy. He also holds an MBA. Jeremy is an expert in the business field, having worked in development and marketing at major New York City non-profit organizations. Among the highlights of Jeremy's career is sp...
Tips for Investing in Solar Energy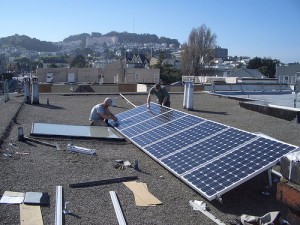 In this day and age, consumers are looking for ways to save as much money as possible. Investing in solar energy is an attractive option for consumers who want to reduce their energy bills and who want to help make headway in sustainable energy options. Here are some tips for investing in solar energy:

1. Make sure solar energy is right for your situation. There is substantial up-front costs associated with solar power. If your energy bill is already affordable, the costs might be worth the ROI. The Better Business Bureau recommends investing in solar power for consumers with energy bills of more than $100 per month.

2. After the initial costs associated with converting to solar energy, there are costs linked with maintenance. Perform a cost-benefit analysis to weigh the long-term investment.

3. Some cities and states offer tax incentives and refunds for investments in solar energy. Check your local incentive programs by doing a quick web search or by visiting your state's Department of Energy.

4. Most importantly, understand how solar energy works. Read up on the topic before you decide to invest. Once you have all the facts, you'll be able to take full advantage of the benefits of solar energy.