Reynard Loki is a Justmeans staff writer for Sustainable Finance and Corporate Social Responsibility. A co-founder of MomenTech, a New York-based experimental production studio, he writes the blog 13.7 Billion Years and is a contributing author to "Biomes and Ecosystems," a comprehensive reference encyclopedia of the Earth's key biological and geographic classifications, published in 201...
Tony Muljadi: An Exclusive Justmeans Q&A, Part 1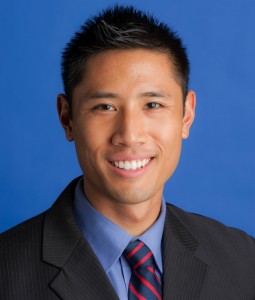 Don't think a business can make a profit while solving a social problem? Tony Muljadi, co-chair of Harvard's 13th annual Social Enterprise Conference, wants to make you a believer

It's hot. (Just like Jane Chen's Thermopod, a lifesaving, low-cost sleeping bag designed for the developing world that keeps low-birth-weight babies warm even when hospitals lose power.)

It's trendy. (Just like Lauren Bush's natural burlap FEED bag, which has helped provide more than 60 million school meals to children around the globe.)

It's growing. (Just like the mushrooms that are used to produce Eben Bayer and Gavin McIntyre's EcoCradle, an environmentally friendly, fungus-based replacement for foam packaging.)

It's social enterprise. And while it has its roots in the socially-minded work of such historical figures as Susan B. Anthony, Florence Nightingale, Margaret Sanger and John Muir, in today's capital markets it is still a nascent field. But it is thriving, thanks in part to a compelling message that is hard not to cheer for: Making money and making a difference can be two sides of the same coin -- a fair-trade coin made with 100 percent biodegradeable recycled materials, of course.

And #socent isn't just a trending topic in the Twitterverse. It's also gaining steam in the mainstream press. In December, Forbes published its first-ever "Impact 30," a list of the world's leading social entrepreneurs.

But as with any developing sector, excitement is tempered by fear, clamor can turn into chaos. And that's why so many of the practitioners, academics and students of social enterprise will be coming to Harvard University later this month for the 13th annual Social Enterprise Conference: To get a handle on this rapidly expanding area of profit-minded do-gooders. Co-produced by the Harvard Business School and the Harvard Kennedy School of Government, the entirely student-run conference will take a close look at the current state of social enterprise and where it's going.

I had a chance to ask conference co-chair Tony Muljadi a few questions about the gathering and get his thoughts about social enterprise. In the first part of this two-part interview, I asked him about the theme of this year's conference, the role of social media in social enterprise and the ideal qualities of a social entrepreneur.

Reynard Loki: What's the message behind this year's theme, "Innovation, Inclusion & Impact"?

Tony Muljadi: Those are the three critical components of a successful social enterprise. If you're missing one of those elements, you have to adjust your model. In terms of innovation, it's important for a social enterprise to be an enterprise, to be entrepreneurial, to be business-minded. It needs to solve a problem in a novel and innovative way. In terms of inclusion, a successful social enterprise strives to do the greatest good for the greatest number and tries not to leave out the underserved. For example, in terms of finance, there is the so-called "missing middle." The very poor have access to microfinance and the rich have access to traditional banking, but there's this missing middle -- small and medium-sized enterprises whose needs aren't being met. So the concept of inclusion means broadening the scope of social enterprises to reach as many people as possible. And of course, impact is self-explanatory: A successful social enterprise makes a positive and sustainable impact on the world. If you're not making a positive impact, you're just using resources.

RL: How is this year different from years past?

TM: We've increased the level of engagement with participants. In the past, the conference was really just an annual event. This year, we're trying to create a dialogue that continues throughout the entire year. And at the conference itself, we're trying to have a lot more interaction. We're using technology and social media to do that. This year for the first time, we have launched a conference app that gives users the opportunity to discuss panel topics and speakers and access the conference schedule. It's a great way to stay in touch during and after the conference. We're also launching an application tool called Pigeohole, which allows participants to ask certain questions and vote on certain questions other people have asked using their mobile phones. So the most requested questions will rise to the top and be asked. And we've upped the social media aspect. We have a lot more consistency with Twitter and Facebook updates throughout the year and that's something we hope to continue going forward.

RL: Social media seem like a natural fit for social entrepreneurship.

TM: Because resources can be limited, social enterprises will utilize social media to reach customers, get their name out, increase brand recognition. It's an important piece for any business, but particularly so for social enterprises. I've seen that firsthand planning our conference. We spent very little money on advertising, getting the word out mainly via word of mouth, email and social media. We were able to sell out the conference two weeks in advance. A lot of social enterprises are starting up using the networks and infrastructures that are in place for social media to generate ad revenue and reach customers. One of my friends at HBS started Safer Taxi, a mobile phone app where you can book taxis and pay for them on your mobile phone. And like Yelp, you can rate taxis and other users can see those reviews. It's not a traditional social network, but it brings together users of a particular service and allows them to communicate freely with each other to share information and ultimately get better service.

RL: It seems like much social enterprise is driven by young entrepreneurs. Do you think there's a generational split going on?

TM: I think it's dichotomous. There are some people who have a brilliant idea coming out of college or business school and are ready to run with it right off the bat. And then there are people who have years of experience. David Blood, who will deliver the conference's final keynote address, for example, worked at Goldman Sachs for nearly 20 years, and in 2004 he co-founded Generation Investment with Al Gore to make a difference through sustainable investing. So some social entrepreneurs jump in right after school, and other get involved later in their careers, when they are able to leverage their experience.

RL: Do you see a lot of people moving from solely profit-driven private sector jobs into social enterprise?

TM: I do. When you're young -- unless you're doing your own thing and it takes off -- it's hard to make an impact at a large social enterprise or non-profit because you're coming in at a junior level. But if you're the CEO and you're making strategic decisions, you are making a clear impact. Instead of working in the non-profit or social enterprise world, some people will work in the private sector, gain a specific skill set and then move to a non-profit or social enterprise as a board member or executive. A lot of people will do that, especially if they don't have a particular idea they want to execute immediately. And there are those who have made their money in the private sector and then can work on causes they care about personally, like Bill Gates and Warren Buffett, though those are two extreme examples. Some of our speakers have worked in the traditional for-profit world for a time before moving into the non-profit/social enterprise space. David Blood is one example. And also Bill Drayton, who founded Ashoka.

RL: Which speaker are you most excited to hear at this year's conference?

TM: Personally, I'm most excited about the young entrepreneurs keynote, which will bring together Lauren Bush, the co-founder of FEED Projects, which sells products with built-in donations to provide school meals to children around the world through the World Food Programme; Taylor Conroy, the founder of Destroy Normal Consulting who has developed an online platform using social networks to quickly raise money to build schools in Africa; and Kavita Shulka, the founder of Fenugreen, a company that produces all-natural biodegradable paper that keeps produce fresh up to 2-4 times longer. Being a young entrepreneur can be tough. Investors might not take you seriously or people might not think you have the experience. So I'm excited to hear about their challenges and how they overcame them.

RL: What are some qualities the ideal social entrepreneur should possess?

TM: On the "social" side, you have to have empathy. And you have to want to make a positive impact and perhaps even a lasting legacy. On the "entrepreneur" side, you have to have perserverance and persistence. And you have to be able to stand up to a lot of pushback and challenges. It's never easy when you're an entrepreneur; every day is a struggle. Being able to make meaningful connections -- with investors, suppliers, customers -- is also very important.

RL: Do you think that empathy and capitalism can ever fully overlap? Can the triple bottom line of "people, planet, profit" ever be the fundamental driving force of the entire private sector?

TM: I do think it's possible. But investors need to believe that as well. And metrics have to be in place to ensure that the triple bottom line is being delivered. So if investors can hold companies accountable and companies can measure their performance, it's possible. When companies scale, they need capital. But traditional capital markets don't look at the triple bottom line. It's unfortunate, but I think it's changing.

Click here for Part 2 of my interview with Tony, in which he discusses the biggest challenges facing social entrepreneurship and what kind of social enterprise he would fund if he had a billion dollars.

###
About the Harvard Social Enterprise Conference
Jointly produced by the Harvard Business School and the Harvard Kennedy School of Government, the
Social Enterprise Conference
is an annual student-run conference that is one of the world's leading forums to engage in dialogue, debate, and expression around the field of Social Enterprise. In 2009, the conference was named by Forbes.com as one of the "Top 12 most influential and exclusive executive gatherings," the only student-run event to make the list.
About Tony Muljadi
Tony Muljadi is a second year student at Harvard Business School. Last summer he interned in the Strategy and Business Development group of Lincoln Center for the Performing Arts in New York. Prior to HBS, Tony spent a summer in Bangladesh working in the microfinance division of BRAC, the largest non-profit development organization in the world. He also spent time as a management consultant with PwC in New York. Tony received a BS in Business Administration with Highest Honors from the University of Colorado at Boulder.