Corporate Social Responsibility writer for Justmeans, Antonio Pasolini is a journalist based in Brazil who writes about alternative energy, green living and sustainability. He also edits Energyrefuge.com, a top web destination for news and comment on renewable energy and Elpis.org, a recycled paper bag/magazine distributed from health food stores in London, formerly his hometown for over a decade....
Vegan Diet Is the Most Sustainable, New Study Suggests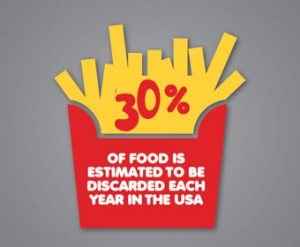 Experts at the 6th Congress on Vegetarian Nutrition, which took place in California between February 24 and 26, said that in order to meet food demands by 2050, the world will have to switch to a predominantly vegetarian diet. The statement was based on a new study carried out at Loma Linda University (LLU) providing evidence of the benefits of a vegetarian diet using data from 96,000 Seventh Day Adventists in the U.S. and Canada.

The study looked at vegan, ovolacto (who eat eggs and dairy) and pesco-vegetarian (who eat fish as well), semi-vegetarian (who eat meat occasionally) and non-vegetarian diets and concluded that vegans emit less GHG than everyone else, followed by ovolacto and pesco-vegetarians.

Vegans were also found to be healthier and less at risk of chronic diseases such as cancer, diabetes and heart problems, while meat-eaters were the group with the highest risk. Vegans' emissions were 41.7 percent lower than meat-eaters while ovolactovegetarians were 27.8% lower. Combined, vegans and vegetarians generated 30 percent fewer GHG emissions than meat eaters.

Besides GHG emissions and health, vegan diets are also more energy efficient, 11 times more efficient to be precise, according to Dr Joan Sabaté, of the Department of Nutrition at LLU. He highlighted the conversion of food plants to meat is highly wasteful and we need to change our eating habits as part of our efforts towards sustainability.

More details of the research will appear in the American Journal of Clinical Nutrition. It ties in well with UNEP's theme for World Environment Day (June 05) which is focused on food waste. Called Think.Eat.Save, the campaign aims at raising awareness of the fact that around one third of all food produced globally is wasted, especially in developed countries. Along with the food being trashed, huge amounts of energy and water are also wasted.

Image credit: UNEP
Brandon Frye 05pm April 27


I recently went completely vegan. I didn't do it for the love of animals, saving trees, or cutting down on my carbon foot print. I did it si...