Vikas is a staff writer for the Sustainable Development news and editorial section on Justmeans. He is an MBA with 20 years of managerial and entrepreneurial experience and global travel. He is the author of "The Power of Money" (Scholars, 2003), a book that presents a revolutionary monetary economic theory on poverty alleviation in the developing world. Vikas is also the official writer...
Young Social Entrepreneurs Making an Impact to Change Lives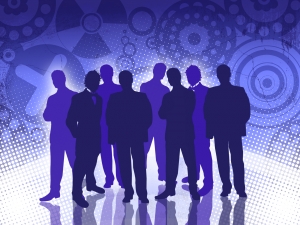 A new breed of young social entrepreneurs is emerging that is keen to change the way business is conducted. Many of these under-35 entrepreneurs are looking at ways to address challenges such as global poverty and climate change through commercial enterprise. Their goal is to make effective use of businesses and business processes to make a meaningful social or environmental impact.

Leila Janah, a 29-year old tech entrepreneur who founded Samasource, a company that outsources computer related work to women and youth in the weakest economic regions of the world, says, "There is a growing group in Silicon Valley that believes that social business and technology can change the world." Impact investors are flooded with opportunities in this area.

Stephen DeBerry, the founder of Bronze Investments, recalls his experience: "I was doing this in the mid to late 90s and I felt very lonely in that pursuit. There wasn't even a language for social or mission investment. But for young entrepreneurs today, it's considered the right thing to do and is viewed as being cool."

DeBerry talks about his company's energy efficiency and environment strategy. He points out that a number of schools in New York still use hazardous fluorescent lighting from the 70s and 80s. He says, "We pay to upgrade your lighting and make the money back over time as you realize the savings on your energy bill."

Nick Flores, a recent graduate from the Stanford School of Business and a Director of Investor and Entrepreneur Services, says that a business must look at creating a sustainable mix of social and financial returns. Flores identifies promising small business that can make a real social impact, and prepares them for a pitch at his company's bi-annual fairs.

Janah says, "There was a great hubris in Silicon Valley to create huge, billion dollar companies, but that's changing." This social entrepreneur with a degree from Harvard credits traditional technology companies such as LinkedIn and Intuit for the success of her social enterprise. These clients were able to see value in Samasource, and ended up using its services to hire talented people from economically weaker backgrounds globally.

Source: VentureBeat

Photo Credit: duchesssa
Ashish kumar 04am March 03


I have defended in this post , we learn to be creative and a new type of capitalism (capitalism, creative). Some people agree with me an...