50 Canadian Companies Recognized as Best Employers for New Canadians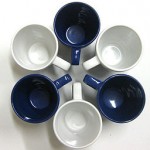 By: Meirav Even-Har, Toronto
In an ongoing series, The Immigrant Answer, The Globe and Mail is exploring the many facets of immigration in Canada. What it means to be an immigrant; how new legislation affects who Canada welcomes; and what it all means to our economy and society as a whole. Stories about Canadian companies that embrace and provide career opportunities to newcomers will hopefully be an inspiration to others. In a country so heavily based and continuously dependent on immigrants, Canadian businesses that embrace recent immigrants are better able to harness an increased pool of potential qualified employees.
Now in its sixth year, Canada's Best Employers for New Canadians recognizes organizations from the private and public sector that have exceptional programs designed to assist recent immigrants to Canada. Employers entered into the competition are evaluated based on the following criteria:
1)  Provide programs that are designed to help employees who are recent immigrants to Canada.
2) Company employs initiatives to reduce employment barriers for newcomers such as recognizing foreign educational credentials or experience.
3)  Provide employees assistance with receiving recognition for foreign professional or educational credentials in Canada.
4)  Company offers "onboarding" programs, such as internal coaching or mentoring assistance.
5)  Provides managers and employees with training in cross-cultural issues or inclusiveness to help create a welcoming workplace environment for new immigrants.
Who are some of Canada's Best Employers for New Canadians? The following is a small selection of private sector organizations among the 50 that made the list in 2012.
Bank of Montreal (BMO)
One of Canada's largest financial institutions, BMO has demonstrated a long-term dedication to workplace diversity. It is the founding partner and sponsor of the Canada's Best Diversity Employers competition. The company is also a sponsor of ACCES Employment's Speed Mentoring program. ACCES helps new Canadian develop networking skills as well as connecting individuals with senior leaders who provide coaching and mentorship.
Loblaw Companies Limited (Loblaw)
Loblaw is Canada's largest food retailer and employer of over 136,000 full and part time staff. The company works with newcomer community organizations such as Immigrant Settlement and Integration Services (ISIS) and MicroSkills to help match vacancies of new Canadians. Loblaw and ISIS created an "English in the workplace" video for new Canadian job seekers in the Atlantic Region. The company also partners with the University of Toronto in offering internships for international pharmacy students a four-month period during their studies. Upon completion some are provided with permanent employment positions.
TELUS Corporation (TELUS)
Based in Vancouver, TELUS is a fast growing telecommunications company that was known only in Western Canada just a few years ago. TELUS works with various community organizations such as Assisting Local Leaders with Immigrant Employment Strategies. The organization provides support for local initiatives that further the employment of skilled immigrants. The company also works with local organizations such as the Edmonton Region Immigrant Employment Council's (ERIEC) and Calgary's Champions Career Centre and Prospect Calgary. The organizations help newcomers find employment opportunities. Another reason TELUS is one of Canada's Best Employer for New Canadians is because the company helps sponsor international candidates by securing work permits and recognizing foreign education and experience.
A country of immigrants, Canada relies on newcomers to fill a significant job gap created with one of the highest proportion of baby boomer retirement and low population growth. "With the right people, Canada can be an innovative world power. Without them, we'll drain away our potential," reads a piece by Joe Friesen in the The Immigrant Answer series. Measuring how well Canadian companies and public agencies integrate newcomers will become ever more important in the near future.
To see the full list of the 2012 Canada's Best Employers for New Canadians: www.canadastop100.com/immigrants/
###
NOTES
The Globe and Mail: The Immigrant Answer: Time to Lead http://www.theglobeandmail.com/news/national/time-to-lead/
Canada's Top 100 Employers in Canada: Canada's Best Employers for New Canadians
http://www.canadastop100.com/immigrants/
Canada's Top 100 Employers in Canada: Canada's Best Employers for New Canadians
http://www.canadastop100.com/immigrants/
BMO Financial Group: 2010 Corporate Responsibility Report and Public Accountability Statement http://www.bmo.com/cr/images/BMO_CRPAS2010en.pdf
Loblaw Companies Limited: 2011 Corporate Social Responsibility Report (National Diversity) http://www.loblaw-reports.ca/responsibility/2011/index.php#reflect-our-n...
Canada's Best Employers for New Canadians: Employer Review: TELUS Corporation
http://www.eluta.ca/new-canadians-at-telus
The Globe and Mail: Why Canada Needs a Floor of Immigrants http://www.theglobeandmail.com/news/national/time-to-lead/why-canada-nee...
Image: by Kurt Löwenstein Educational Center International Team from Germany (Via Wikimedia Commons)