A Team Effort at the Olympics: Highlights of Corporate Investment in Canadian Athletes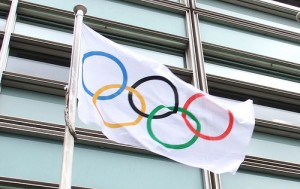 By: Meirav Even-Har, Toronto
Canada is not leading in the medal count at the London Games. It is far behind China, the U.S. or even the Top Ten, for that matter. But that doesn't affect our collective pride in the Canadian team of athletes: the Olympics is about giving your best on the world stage, right? However, participating in the Games can get expensive - for both the individual athletes and the Canadian Olympic Committee (COC). Aside from government funding, corporate sponsorship is essential to help pay for athletes' training, media, coaching, travel, and all else required to maintain and operate an Olympic committee, as well as present and future teams.
Here is a selection of Canadian companies with a long-term commitment to supporting athletic excellence.
Procter & Gamble
Sponsoring seven athletes from the Canadian Olympic Team, P&G Canada's President Thom C. Lachman said, "We are committed to being the best partner the Olympic Movement has ever had. Athletes inspire us with their dedication to perform at their best every day and their commitment to excellence, which is why we are extremely proud to support and champion these seven world class athletes."
Helping the athletes get to the Olympic Games is not all P&G Canada supports. The company also gave $500,000 to support all Olympians' moms travel to London, through the 'Thank you, Mom' campaign. Marcel Aubut, President of the Canadian Olympic Committee remarked: "The Canadian Olympic Committee is pleased to partner with P&G as they continue to help make a lasting difference for athletes and their families in Canada and around the world."
PwC
Team PwC is the latest iteration of the company's long tradition of supporting Canadian amateur athletes. Launched in June 2011, Team PwC consists of a diverse group of nine athletes. PwC Canada committed more than $1 million towards Team PwC, with most of the funds directed towards helping the individual athletes focus on their training. This is especially crucial because Canadian amateur athletes do not receive substantial funding from government sources, often requiring them to combine shift work with extensive training.
"Being a part of Team PwC and having an entire firm support you and your athletic aspirations is a wonderful feeling," says Carol Huynh, wrestler and Olympic gold medallist. "PwC also does a great job of getting us involved in their events and discussing the parallels that exist between sport and business in areas like leadership, planning and confidence."
Coca-Cola
Coca-Cola Canada's 'Move to the Beat' is a campaign to engage Canadians in the Olympic Games in a fun, creative way. On July 13th, the company staged an official kickoff for the London 2012 Olympic Games with a party in Vancouver. A London double-decker bus is travelling as part of a cross-Canada tour to bring entertaining Olympic experiences including "big screen entertainment and fun, lighthearted activities like ping pong, Olympic-themed interactive gaming stations, dance activities, and a chance to create their own beats with the Coca-Cola "My Beat Maker" app."
The campaign is in-line with Coca-Cola Canada's ongoing work to engage Canadian communities in outdoor, physical activities. Developed by ParticipACTION, Coca-Cola Canada, and an advisory committee, the Sogo Active campaign, challenges teens to become more active.
COC Worldwide Partners
Top Olympic Partners (TOP) - are critical to help support athletes and the Olympic Games themselves. Coca Cola and P&G described above are TOP participants. Other program participants include GE, which provides infrastructure solutions for Olympic venues, health centres, and commercial buildings.
###
NOTES
http://news.pg.com/press-release/pg-corporate-announcements/canadian-oly...
Ibid.
http://www.pwc.com/ca/en/corporate-responsibility/team-pwc.jhtml
http://career-advice.monster.ca/in-the-workplace/work-life-balance/canad...
http://www.pwc.com/ca/en/media/release/2012-06-12-canadian-olympians-boy...
http://www.newswire.ca/en/story/1006763/coca-cola-canada-s-move-to-the-b...
http://www.livepositively.ca/community/articles/teensmoving.jsp
Image: Olympic flag flying outside Eland House, By Department for Communities and Local Government (Creative Commons via Flickr)