Accenture Supports New Look's iLead Leadership Platform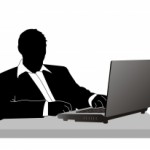 Accenture, in partnership with the nonprofit Usher's New Look, has extended its support to develop the iLead online platform. The support comes in the form of in the form of a cash grant as well as pro bono services. This effort is a part of Accenture's ongoing corporate citizenship initiative called "Skills to Succeed."
With Accenture's support, New Look expects to achieve its goal of training and certifying 50,000 youth as global leaders. In the past two years, Accenture's contribution to New Look has touched more than $900,000. As a part of this support, New Look is developing iLEAD, which is an online, interactive, curriculum based platform that will offer tracking and data management for students and parents.
The platform will enable the participants to move through New Look's key pillars of leadership, which include talent, education, career and service. It will help the organization monitor their progress. The platform is being designed to cultivate leaders in school, improve graduation rates and prepare youth for colleges and careers. Development standards, career training and national public school education will be aligned through the platform.
Jorge Benitez, Chief Executive, United States and Managing Director, North America for Accenture, said: "Supporting Usher's New Look reflects Accenture's corporate citizenship focus, Skills to Succeed, as well as our belief that technology is a powerful driver of education, training and skills. We share New Look's commitment to making a significant, lasting impact on the long-term economic vitality and resilience of individuals, families and communities around the world."
Apart from providing support and service to the participants at New Look, iLEAD is also being designed on a fully scalable and replicable digital model that can be accessed through the desktop and mobile devices. This will enable other nonprofits around the world to customize iLEAD to fit their programs.
Shawn Wilson, President of Usher's New Look, said: "Accenture's game-changing investment will empower New Look youth leaders to become change agents through technology – whether in the classrooms of today or boardrooms of tomorrow!"
Photo Credit: ambrozjo