Achieving Sustainable Development: The Regeneration Roadmap Drives a Global Conversation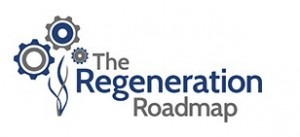 By: Meirav Even-Har, Toronto
"While initial hopes were high, two decades later humanity is still living well beyond the means of the planet," says Mark Lee, Executive Director of SustainAbility and Co-Director of The Regeneration Roadmap. Speaking in a video, he is followed by the initiative's other Co-Director and President of GlobeScan, Chris Coulter: "There is a growing consensus that we all need to work together to find ways to meet the needs of humanity today, without compromising the livelihoods of future generations."
The video is one in a series called Ray Anderson Memorial Interviews, as part of The Regeneration Roadmap initiative. Sharing their experiences and insights on sustainable development, are the Pioneers, such as Gro Harlem Brundtland, Vandana Shiva, and David Suzuki, to name a few. Aside from video interviews, the project provides what SustainAbility and GlobeScan do well: research, analysis and insights into sustainable development issues and potential solutions.
What is The Regeneration Roadmap?
A collaborative project, The Regeneration Roadmap "aims to provide a way forward for achieving sustainable development within the next generation..." In particular, the initiative focuses on enabling the private sector to "improve sustainability strategy, increase credibility and deliver results at greater speed and scale." To create a roadmap for business, the project not only assesses progress made thus far, but also looks to the future. This is done through two influencer surveys, and two quantitative public opinion surveys, across more than 20 countries.
Why now? Launched March 1, 2012, The Regeneration Roadmap reflects on 20 years since the first Earth Summit in Rio de Janeiro and close to 25 years since the release of Our Common Future by the Brundtland Commission. Earlier this year, multiple preparatory meetings around the globe were held in anticipation of Rio+20 summit. While many participants and observers were disappointed with the outcome, The Regeneration Roadmap aims to inspire and drive solutions, regardless of results on the global stage.
The latest global research: 25,000 people and 1,600 experts
Down to Business: Leading at Rio+20 and Beyond provides the latest research findings on the state of sustainable development. The paper shares perspectives from over 1,600 sustainability experts from 117 countries, and public opinions of nearly 25,000 people from 22 countries.
Key findings: Global perspectives on the last 20 years
1). Progress has been made in both environmental protection and the advancement of people's economic well-being. However, global social equity is still found wanting.
2). Both public and experts surveyed, view lacking political will as the greatest inhibitor to progress in sustainable development.
3). Despite their lacking leadership (described as a "leadership vacuum"), national governments, the private sector, and multilateral organizations are expected to drive sustainable development.
4). To advance the global sustainability agenda, our economic system must be changed. "Almost eight in ten experts think that the current economic system needs substantial change in order to make significant progress on SD."
5). Collaboration is likely the best approach to gain future progress in sustainable development. Leadership is no longer a path taken alone.
6). Private sector must be involved more often and better. Three areas are recognized as "high potential for corporate leadership": partnerships, performance and policy.
7). Making progress on material issues as related to sustainability is challenging. What were deemed as the most important issues - climate change, equity, water and food security - are also the most difficult to solve.
"The sustainability community has been pushing a rope for 20 years, and it's time to lock into a positive, cultural message, and image what a positive experience can happen within a sustainable system." Conveys Doug Miller, Founder, Executive Chairman & CEO of GlobeScan. Collectively, people and business need inspiration and a push. This collaborative project is timely and it is important. Sitting on the sidelines is no longer an option. Just ask the 25,000 or so global community members surveyed.
To learn more about the Regeneration Roadmap click HERE
###
NOTES
The Regeneration Roadmap: Ray Anderson Memorial Interviews, Unfinished Business, Project Introduction (video) http://theregenerationroadmap.com/pioneers/unfinished-business/
The Regeneration Roadmap: About the Project
http://theregenerationroadmap.com/about-the-project/
The Regeneration Roadmap: Global Expert Perspectives on the State of Sustainable Development (page 12)
The Regeneration Roadmap: Down to Business: Leading at Rio+20 and Beyond. http://theregenerationroadmap.com/wp-content/uploads/2012/07/TRR_Down-To...
The Regeneration Roadmap: Ray Anderson Memorial Interviews, Unfinished Business, Project Introduction (video) http://theregenerationroadmap.com/pioneers/unfinished-business/
Image: The Regeneration Roadmap logo (websource: http://theregenerationroadmap.com/)