Allstate Gives $250,000 to Fight Violent Crime in Chicago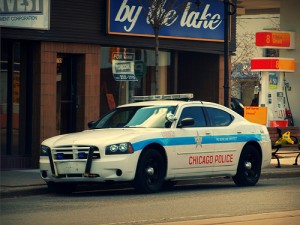 Allstate Insurance Company is providing $250,000 to fund a new program to tackle violent crime in Chicago.
The program, called the Neighborhood Safety Initiative, was created by the Chicago branch of the Local Initiatives Support Corporation (LISC), the nation's largest community development support organization. The program will consult with the Mayor's Office, the Chicago Police Department (CPD), the University of Chicago's Crime Lab, and local community organizations to develop neighborhood-based solutions to violent crime across the city.
The Neighborhood Safety Initiative will target dangerous neighborhoods that have a history of organizing to combat crime and improve the neighborhood. Two pilot neighborhoods will be selected from the 28 that are already participating in LISC's New Communities Program.
Chicago has suffered an alarming spike in violence this year. The city has reported 409 murders this year, a 26% year-on-year increase. Chicago is on pace for over 530 murders by year's end, which would amount to the highest total since 2003. Currently, Chicago's murder rate is double that of Los Angeles and quadruple New York's rate.
The CPD has attributed the spike in violence to factionalism among Chicago gangs; in particular, a rift among the Gangster Disciples, long the city's largest gang, has increased the violence. According to the Chicago Tribune, over a quarter of the slayings this year were affiliated with the Gangster Disciples.
This past weekend, at least 24 people were wounded and five people were killed by gunfire across the city. Among those killed was Richard Modell, the 17-year-old grandson of a woman who lost another grandson to gun violence earlier this year. Most of the violence was gang-related, according to police.
Since its founding in 1980, LISC Chicago has organized almost $200 million to invest in wide-ranging development programs throughout the city. LISC has helped build 30,000 units of affordable housing and 5 million square feet of neighborhood commercial space. LISC Chicago has also invested in building the capacity of dozens of community organizations.
Allstate, the largest publically-traded Chicago-based company, has supported LISC for over 20 years, providing more than $500,000 in grant support and over $24 million in low-interest loans. Last year alone, Allstate provided $10 million in funding for the creation of Head Start daycare centers, refurbishment of low-income housing in Humboldt Park, and redevelopment of a number of deteriorated commercial buildings into residential units for over 70 families.
Allstate also contributes to fighting violence in Chicago by supporting Genesis Housing Corporation, Goodcity and Enlace Chicago. Allstate's corporate social responsibility program also focuses on reducing teen driving fatalities and preventing domestic violence. Between 2008 and 2010, the company also reduced its paper use by 41% at its corporate headquarters and 50% in its field offices as part of its environmental commitments.
Allstate is a member of the Conference Board's Contributions Council, an association of senior executives with day to day strategic responsibility for their company's corporate philanthropy program. The Allstate Foundation is celebrating its 60th anniversary this year. The Foundation has invested nearly $300 million since 1952 in a variety of community organizations and services across the country.
Image credit: Michael Gil