ARAMARK Promotes Health and Wellness Education in Charlotte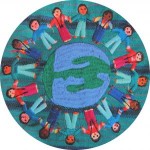 ARAMARK has announced the creation of a new ARAMARK Building Community (ABC) Opportunity Zone in Charlotte, NC, in partnership with The Salvation Army Center of Hope. This unique program will offer comprehensive health and wellness education to help families within the community acquire skills and become better equipped to lead healthier lives.
ARAMARK Building Community (ABC) is a global volunteer and philanthropic program from the company that supports local community centers such as The Salvation Army, and helps the underprivileged within the country and outside. The Center of Hope not only provides emergency shelter for women and children throughout the year, but also offers a range of support services for families in need.
Volunteers from ARAMARK plan to make effective utilization of a currently under-used outdoor area at the center by transforming it into a hub for community nutrition education and fitness. They will develop a community garden that will encourage residents to grow fruits and vegetables, and will also build an adjacent outdoor classroom.
Deronda Metz, Director of Social Services for The Salvation Army of Greater Charlotte, said: "We are consistently amazed by the spirit and dedication of the hundreds of ARAMARK volunteers who have given so much to The Salvation Army over the last several years. The focus on health and wellness is critical. If parents aren't healthy, they can't gain and maintain employment, and if kids aren't healthy, they miss school and the education they need for a successful future. ARAMARK has helped us bring a greater level of awareness about the importance of good health, and how it can be achieved by everyone."
The ARAMARK Building Community Opportunity Zone will add more value to the center's existing fitness and playground areas. It will provide additional storage at the adjacent Boys and Girls Club for games and sporting equipment. Educational and inspirational murals at the center will also be put by ARAMARK volunteers. Culinary professionals and dieticians from the company will host healthy cooking demonstrations and conduct workshops through the year to guide children and parents on everyday healthy living.
Brian Poplin, President, ARAMARK Healthcare Technologies said: "ARAMARK is proud of our three-year partnership with the Salvation Army here in Charlotte, and the work we've done to revitalize their facilities and assist families in obtaining not only new skills, but also basic necessities. This organization plays a crucial role in helping people achieve self sufficiency and ensure a thriving community."
Photo Credit: juliaf