Asian Revival: Ford's Asia Strategy Yields Record Results In September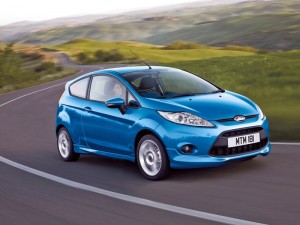 Despite persistent challenges in North American and European auto markets, Ford's Asia Pacific and Africa division has achieved record results in September. These results are primarily attributed to its aggressive focus on small cars; a strategy, that continues to increase unit sales and brand loyalty. Moreover, Ford continues to make sound strategic investments in its supply chain; investments, that are both increasing local production participation while also reducing manufacturing costs through enhanced economies of scale. For example, Ford's decision to produce the "Fiesta" at its shared AutoAlliance plant in Thailand (shared with Mazda), has enabled Ford to triple its sales within Thailand. Moverover, with a new fully owned plant based in Thailand due to come onstream in 2012, Ford further expects that its growth within South Asian markets, as well as its share of regional exports, will continue to rise. Overall, a review of Ford's September financial & operations data reveals that Ford's combined sales in China and India, reached 482,129 units for the nine months to September, up 50% year-on-year. Indian sales were also boosted because of the small car programme. In fact, Ford's flagship Indian model, the Figo, is expected to soon reach outputs of 50,000 units. This output, combined with strong sales, enabled Ford grow its sales within India by 146% in September, while realizing 188% combined growth over the first 3 quarters of this fiscal year.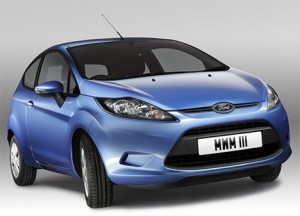 While Indian and South Asian markets continue to perform, growth within China remains positive, but modest. Sales within the chinese market were up 26% in September and 40% for the nine month year to date period. While the rate of growth is less than select South Asian markets, analysts expect that this growth rate will continue to rise, particularly as Ford ads engine production capacity through its joint venture with Changan Ford Mazda Automotive. Chinese sales growth will also be enhanced by Ford's expansion into the commercial vehicle market. This expansion will be aided by the construction of a new plant in China that Ford will be operating with Jiangling Motors Corp (JAC). Once the US$300 million plant is operational, it is expected that both Ford and JAC vehicles will realize significant sales increases within China. Moreover, with China's infrastructure stimulus plan continually generating growth in related industries, including the construction sector, it is reasonable to expect that the demand for Ford's commercial vehicles will also increase proportionally. Overall, Ford believes that approximately 70% of its global growth (over the next decade) will come from its Asia Pacific and Africa regions. This September, Ford Asia's cumulative division sales of 78,700 units were up 27% year over year, and and sales of 651,856 units within Asia over the last 9 months represent a 40% year over year gain. This growth significantly exceeds the modest growth of 21% year of year that Ford has realized in the United States for the last 9 months, and contrasts against the 5% decrease in European unit sales that Ford has realized over the last 8 months. On the whole, Ford's performance is very much inline with the results seen by other automakers, with emerging markets continually driving significantly higher portions of global sales.