Banorte-Ixe Sets Up Trust to Support Vulnerable Groups in Mexico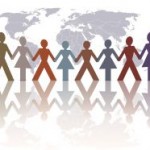 Banorte-Ixe has launched a trust called SUMATE to support kids and adults facing vulnerable situations. A unique aspect of SUMATE is that it will encourage employees to be a part of the endeavor by making voluntary financial contributions to the trust. The Financial Group and the Banorte Foundation will chip in with additional donations.
Banorte-Ixe has been committed to Mexico since its inception, and continues to forge ahead with its efforts to make a positive impact on the communities that are in dire need of support. The organization is involving employees in such efforts with a view to promoting social responsibility across the entire group. SUMATE program is a key step in the group's efforts to contribute towards building a more equitable and just society in Mexico.
The merger of two institutions Banorte and Ixe led to new synergies, and SUMATE program is a result of this. The voluntary contributions made by the employees through this program will be deducted from their payroll. The Financial Group will match the contribution of the employees with an equal amount of donation from its own side.
The deployment of the funds collected through this program will be under the charge of the SUMATE Committee, which includes 22 volunteer ambassadors from different areas of the group. These volunteers have been selected from non-executive positions in the group. They have the necessary experience and commitment to effectively represent the vision of SUMATE.
As an organization, Banorte-Ixe understands that long-term success in any endeavor, and particularly socially driven endeavors is an outcome of collaborative efforts. SUMATE trust came into being because of the dedicated focus of the Banorte Foundation, which has become an active participant in this initiative, apart from the enthusiasm of employees who will contribute to the trust funds, and the Financial Group that will match the donations in order to build a strong, just and equitable society in Mexico.
Photo Credit: spekulator