Black Youth Project Works to Cut Dropout Stats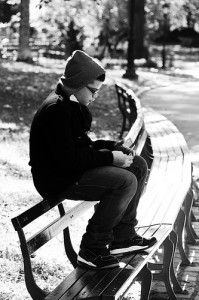 Yesterday, I reported on the alarming number of high school drop- outs in the United States. More than 20 percent of students who enter high school do not finish and the numbers are even direr in schools with a large percentage of minority students.
Counties with large African American populations, particularly those in the southeast (called Minority Central), account for more than 15 percent of high schools with the highest dropout rates. Those counties only account for 4.5 percent of the U.S. population - a stark contrast.
But today, I've good news to report. Cathy Cohen, a political scientist from the University of Chicago, leads an online research-based hub for African American teens between the ages of 15 and 25. The project, known as Black Youth Project, uses new media to teach African American youth "attitudes, actions and decision making" and focuses on moving beyond the "ivory tower of academia."
Cohen's Black Youth Project includes new media downloadable social justice curricula, a comprehensive rap lyric database, and blogs by and for African American young people. The Black Youth Project shows what a little commitment to solving the problem of drop-outs can really do.
Photo Credit: Randy Pertiet