Certified Canadian "Green": Existing Building Certifications 101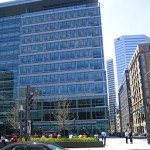 By: Meirav Even-Har, Toronto
Over the past five years the Canadian real estate market has seen a fundamental shift, and for the better. "Green" or "sustainable" buildings have become an ever-increasing element in valuating buildings. There have been a number of motivators that solidify the business case for investing in retrofits, on-going maintenance and programs focused on reducing energy, waste and water use. Tenants have been increasingly raising their desire for a healthier work environment with landlords. In a competitive industry such as real estate, if one property manager cannot supply a greener building, another will surely meet such demand. The business case is simple math: energy efficiency and lower overall environmental footprint leads to lower bills and happier tenants.
To communicate and benchmark the energy and environmental performance of existing buildings, certification programs have become the de facto tools among large firms. For existing buildings in Canada, there are two major programs in existence: BOMA BESt and LEED EB: O&M. Although many in the Canadian market place have been viewing the two as competitors, that is far from true. The programs are complementary and share only a small portion of the marketplace.
WHO'S SELLING?
Leadership in Energy and Environmental Design (LEED) for Existing Buildings Operations & Maintenance (EB: O&M) is delivered by the US and Canada Green Building Councils. Green Building Councils have been a strong driving force behind the sustainable building movement around the world, but most successfully in North America. The not-for-profit organization has multiple chapters and aside from its flagship product, LEED, it also advocates on policy issues and organizes large learning events and conferences - the largest in the world, being Greenbuild.
The BOMA BESt program is delivered in Canada only, by the Building Owners and Managers Association of Canada (BOMA Canada). BESt stands for "Building Environmental Standards", which came to be organically through two local BOMA Associations: BOMA BC and BOMA Toronto. Through an industry association, this certification program targets a larger group of existing buildings to ensure due representation.
Both certification programs measure similar areas of performance in a building: energy, water air quality, waste and site.
WHO'S BUYING?
Both programs have been very successful over the past few years. BOMA BESt is a more inclusive program that is both affordable and is meant to engage all commercial buildings. LEED EB: O&M is striving to change the top performers of the industry and requires a substantially larger investment.
According to the Canada Green Building Council (CaGBC) website, there are a total of 191 LEED EB: O&M projects in Canada. BOMA BESt boasts 1,414 of currently certified buildings (three year cycle).
LEED EB: O&M is more of an "exclusive club" in that the certification is designed to recognize excellence among early adopters, thereby moving the bar ever more higher. BOMA BESt is driving change with operators and managers, as the assessment is meant to provide guidance for continuous improvement. Having the combination of the two together, along with the soon-to-be Canadian version of the EPA's ENERGY STAR Portfolio Tool, is how sustainability is embedded.
Environmental performance-based certification programs allow the industry to benchmark itself. It also provides tenants with the opportunity to choose an office or retail space that is aligned with their corporate responsibility priorities. Working in unison, the two programs can create a more sustainable and meaningful shift in how buildings are managed and operate.
NOTES
Canada Green Building Council: Project Profiles and Stats http://www.cagbc.org/Content/NavigationMenu/Programs/LEED/ProjectProfile...
BOMA BESt: Certified Buildings http://www.bomabest.com/certified-buildings/
Photo Credit: By FRED (via Wikimedia Commons)