China is the Surprise World Leader in Green Energy Investments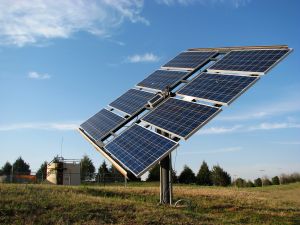 China is working hard to change its image as the world's largest emitter of greenhouse gases and one of the most polluted nations on this planet. The country has been escalating its investments in the areas of green energy production year after year. The Chinese green crusade appears to be motivated not so much by its concerns about climate change, but by its desire to consolidate its national energy security.
If one looks beyond the smokescreen of black soot that rises from China's coal factories, there are gigantic investments being made in innovative green energy technologies such as wind power, solar power and advanced battery technology. In 2009, China pumped in $34.4 billion into green energy, which was nearly twice the investment made by the United States, and more than ten times that of Canada. That pace has continued in 2010, and China intends to press ahead with its large scale green energy initiatives over the next several years.     
At present, nearly 70 percent of the energy consumption in China comes from coal, which is a highly polluting fuel. The energy needs of the country are expected to double in the next two decades. Looking at this scenario, China is showing the foresight and vision to promote energy efficiency and make a major shift from coal to cleaner sources of energy. Green industries in China are receiving a big boost from the government. In 2009, the U.S. allocated $37.8 billion of its economic stimulus package to green energy infrastructure, and China's investments in the same area during the same period exceeded $220 billion. 
China's march towards a greener economy has also been noted by the UN Environment Program (UNEP) which confirms that China, along with Brazil and India are set to increase their investments in clean energy projects. In addition to clean energy, China is also looking at other sustainable development initiatives with equal seriousness. Under the current economic stimulus of $585 billion in China, $105 billion alone has been allocated for rural and urban water treatment projects, water pollution management, and ecological preservation. World's green energy observers are looking forward with keen interest to China's next five-year plan, due in March 2011, which is widely expected to be the greenest strategy document in the nation's history.
Photo Credit: dynamix