Chrysler Marks Martin Luther King's Birthday with Community Service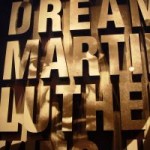 Chrysler Group is honoring the legacy of Dr. Martin Luther King Jr. with a week-long community service initiative from January 21-26. The group's employees in southeastern Michigan took the opportunity to launch Chrysler's 5th Annual "MLK Week of Service," which marks the company tradition of giving back to the communities. The initiative this year came in response to the Congress designating the birthday of Dr. King as a national day of service.
Jody Trapasso, Senior Vice President - External Affairs, Chrysler Group LLC and President - The Chrysler Foundation, said on the occasion: "Dr. King once said that, 'Life's most persistent and urgent question is: What are you doing for others?' Chrysler Group and our employees are answering Dr. King's call to do for others through volunteerism, providing financial support through our charitable initiatives, and creating jobs through our facilities."
During this service week, more than a hundred Chrysler employees are participating in a number of community service projects. Some of the key projects include installation of bathroom floor tiles and cabinets at HAVEN, preparation and serving of meals at COTS, helping Macomb-area Special Olympics athletes have an enjoyable afternoon of bowling, and joining hands with Habitat for Humanity to renovate a home in Detroit.
Chrysler Group is aiming at promoting activities such as the MLK Week of Service within the group. It has established a new corporate policy that enables employees to participate in company sponsored charitable or public service activities for up to 18 hours a year of their regular working hours.
Trapasso said: "Last year, through the overwhelming generosity of our employees, Chrysler Group community service initiatives touched the lives of more than 260,000 people in the communities in which we work and live."
A part of Chrysler Group's community and charitable initiatives is managed by The Chrysler Foundation, which is the philanthropic arm of the group. The foundation came into being in 1953, and since then it has awarded more than half billion dollars in charitable grants to a broad spectrum of charitable organizations and community initiatives.
Photo Credit: chelle2008