Do Incentives for Electronic Medical Records Outweigh the Costs?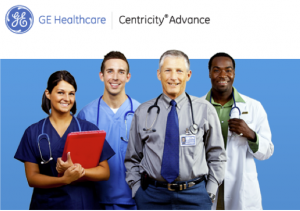 Electronic Medical Records (EMR) are receiving a lot of attention as well as investment. The federal government has earmarked some $20 billion to get help medical records go digital. The assumption is that EMR will improve quality and lower costs over the long term. But in the short term it requires capital investment and a potentially steep learning curve. A couple of papers in the latest issue of Health Affairs and the Journal of the American Medical Informatics Association (JAMIA) help to quantify the investments of time and money that your average doctors practice might need to go digital. Currently only 13-17% all physicians report using some form of EMR, only 4% use the type of advanced system that fully meets the governments new standards for "meaningful use." That standard qualifies practitioners for the full suite of financial incentives, described below.
Researchers looked at 26 primary care clinics in the HealthTexas Provider Network, all of whom where integrating General Electric's Centricity Electronic Medical Record. In a nutshell they found that it costs an average of:
--$32,409 per physician to implement EMR over the first 60 days, $46,659 over the first year.
--$162,047 for a 5-doctor practice over the first 60 days, $233,297 for the first year
--134 hours of staff time, including doctors and nurses, to prepare to use the systems.
A recent paper in JAMIA seems to dispel the myth that EMR will suck up clinicians' time with data entry. This paper, looking at a large academic tertiary facility, looked at backend tracking logs and found that attending and resident docs spent about 90 minutes a day in the EMR authoring or reviewing notes. Past studies have cited much higher figures, often because they relied on self reports and lets face it, each minute spent on "paper work" of any kind can feel like hours.
In addition to the need to purchase software and hardware (extra computers, printers, wiring, etc..), the cost of licenses was a significant contributor to costs.
An obvious question about the costs of EMR is whether incentives or other benefits make it "worth it" from a financial angle. Or put crudely, if you are a doctor, can you afford it?
An estimated 90% of primary care doctors qualify for financial incentives to implement EMR from the Health Information Technology for Economic and Clinical Health (HITECH) portion of the American Recovery and Reinvestment Act of 2009 (other specialties are also eligible as well). Practices that see Medicaid patients are eligible for up to $18,000 in the first year, and $44,000 over five years. If 30% of their patients are on Medicaid, the amount rises to $21,250 the first year, and $63,750 over five years.  In order to qualify for the highest dollar amounts, physician's need to adopt more advanced systems that meet "meaningful use" guidelines.
Do those numbers add up? If you are a five-doc facility looking to spend $233,000 to implement EMR, and you receive a $21,000 financial incentives from CMS, how do you make up the additional $212,000? Obviously this is oversimplified and doesn't account for depreciation and other accounting methods for spreading costs over time, and possible tax benefits for investments in technology. But what do we tell financially strapped primary care offices who are essentially asking us to make the business case for EMR? Where does the financial benefit show up?
How would you make the case?
Then there're the non-financial benefits that are often touted by advocates of EMR. An upcoming post will look at a new review of the literature supporting the use of EMR to improve quality and safety.
Photo credit: GE Healthcare