Dr. John Wiebe: An Exclusive Justmeans Q&A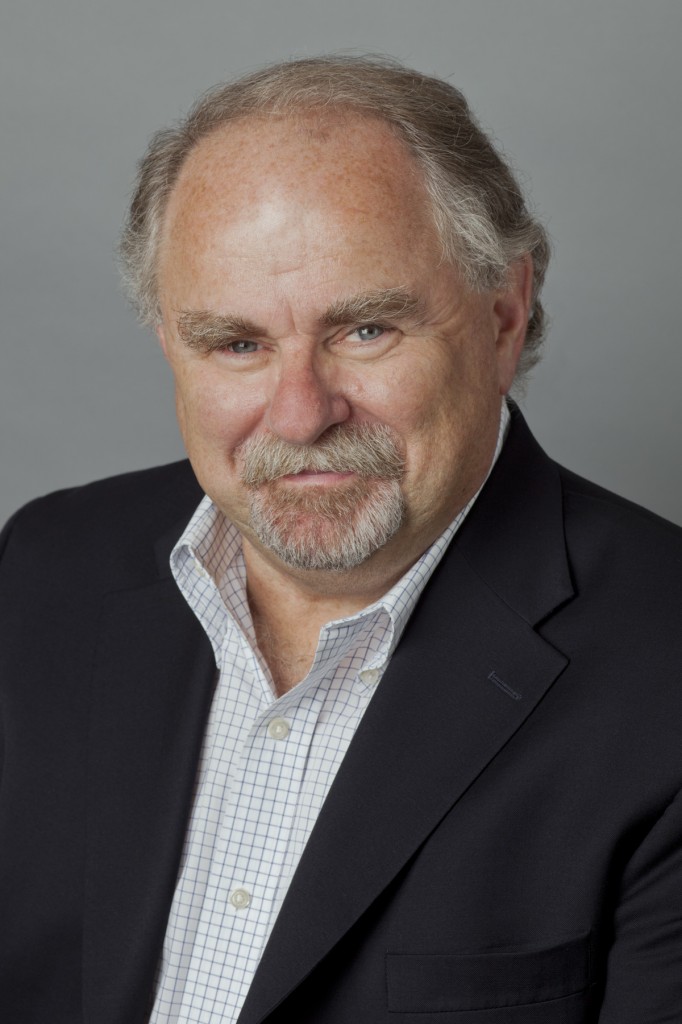 Leading up to the United Nations Conference on Sustainable Development (UNCSD), aka Rio+20, which plans to set the global sustainability agenda for the next decade, was last month's UN Environment Programme Finance Initiative (UNEP FI) Global Roundtable, an international high-level summit held in Washington, DC.
Focusing on the role that the financial sector should play in that agenda, the roundtable carried the theme of "The Tipping Point: Sustained stability in the next economy."
In attendance was Dr. John Wiebe, a member of UNEP FI's Expert Group on Responsible Investment and President & CEO of the Vancouver-based GLOBE Foundation, a not-for-profit private business foundation established in 1993 to promote the advancement of sustainable development throughout the private sector.
The GLOBE Foundation is the organizer of the biennial GLOBE Conference & Trade Fair on Business and the Environment, taking place March 14-16 in Vancouver, Canada.
I had a chance to ask Dr. Wiebe what he thought about the UNEP FI roundtable, the effect of a proactive private sector and what the sustainable "next economy" might look like.
What's the single biggest challenge to achieving the Rio+20 goals?
Getting the public focused on the issue of sustainability and the environment. With the global financial crisis and the "sky-is-falling" viewpoint on climate change, I think the public is a bit weary. So re-engaging people on the big issues that we face is the main challenge. It's time for shift in a positive direction. I'm an optimist, so I'm hopeful.
Was there a moment in your life that first inspired you to promote sustainable development through the relationship between business and environmentalism?
It was actually the Brundtland Report that turned me on to this notion. For a long time, I was a regulator with Environment Canada. We were always looking at the balance between the environment and the economy. The conventional wisdom at the time was that regulation would kill jobs. But the Brundtland Report showed us that we could have both. So it just struck me: you can have your cake and eat it too. Brundtland showed a better way.
One of the themes of the UNEP FI roundtable was the need for governments to step up the fight against climate change and provide policy frameworks that can help spur capital flows towards sustainable development and climate solutions. What policy changes would you most like to see?
I would like to see governments' procurement policies change to bring sustainability factors into account. Governments are the biggest buyers in the world. They can actually change markets. So imagine a government saying that their procurement policy includes, for example, technologies that help reduce CO2 emissions. That would make a huge difference.
As the Occupy Wall Street movement has made abundantly clear, the distrust and disdain that the public has for the financial sector is deep-seated. The public's trust in governments and the media, too, are at record lows. Will that trust ever be regained or do we need a completely different paradigm?
Good question, that's a hard one. I don't know if there's a new paradigm. But what I am seeing is the corporate community—and part of the financial community—starting to recognize that they have a problem. And I think one of the biggest hurdles is recognizing that you have a problem. After that, you can start to fix it. But it's going to take a while.
What you're describing about recognizing the problem being the first step also describes addiction: The financial sector to money, government to power and the media to sensationalism.
Exactly. This is not easy but the first step has been taken. I think we're on that road. Where it's going to lead, I don't know. But the high level of public engagement even in a time of economic crisis suggests to me that there are a lot of people thinking seriously about these issues and they see the solution to these issues as part of the solution to our economic crisis.
If the solutions to the various crises are linked and systemic changes are to be made, companies can make a difference in the short-term by choosing to be sustainable and not waiting around for regulations and legislation, which takes time and taxpayer money. A proactive private sector seems more likely to have an immediate effect.
I always think that's the best solution. And it's the one that takes root the deepest. So yes, that would be my preference. Sometimes governments need to follow-up with regulations, but corporations should take those steps themselves. And many of them are. We run a program in Canada called EXCEL, Excellence for Corporate Environmental Leadership. Some of Canada's biggest companies are part of that and they are stepping up, going far beyond what governments require them to do. So the more of that we get, the more their peers see them doing it, then they all get onboard.
Much of the discussion that started at the roundtable in Washington will continue at GLOBE 2012 this March in Vancouver. What are you hoping to achieve at the event?
For 22 years GLOBE has been an international forum for pushing conversations on business and the environment forward and we're going to continue that trend in 2012 as we edge closer to Rio+20. We're bringing together thought leaders and experts from more than 50 countries and some of the world's largest corporations to come up with solutions to transform environmental challenges into lucrative business opportunities.
What advice would you give to an entrepreneur to be a leader in the sustainable "next economy"?
I would tell them to check out distributed energy systems. Moving forward, we're going to rely much more on a variety of sources, not just oil and gas, and technology is taking us there very quickly. I think that in cities in particular, it's not going to be just solar or hydro or wind. It's going to be the smart grid. It's going to be about interconnectivity and it will require a lot of IT. So there's a whole range of opportunities in that area that are going to help fuel the next wave of the cleantech generation.
If you could enact one environmental law to which every world government would have to adhere, what would it be?
Well, the capital markets are so important. I would say that all pension plans would have to take ESG factors into account in their investment decisions.
Great idea. Those are vast capital pools that would have a huge impact on the sustainable development if they flowed in that direction. But what about changes in local policies or even in personal behavior? How important are these smaller decisions in the larger scheme of global sustainability?
I'm seeing a trend of more local and less global engagement in America in particular. In Canada, there are lots of great local initiatives. In Vancouver, for example, all new buildings are required to have plug-ins for electric cars, even if there aren't any on the road yet. That's a progressive, forward-looking strategy. But all sustainable decisions are important, whether they're personal, local or global. I like to say that every step forward is an important step, no matter how big or how small.
###
About John Wiebe
Dr. John D. Wiebe is President & CEO of the GLOBE Group of Companies, having started the GLOBE Foundation in 1993, a renowned environmental business group headquartered in Vancouver, Canada. Dr. Wiebe is an internationally known expert on environmental business and the application of sustainability principles to business ventures, recognized most recently in September 2011 as one of Corporate Knight's Clean16, naming him one of 16 individuals who have done the most to advance the cause of sustainability and clean capitalism in Canada. Dr. Wiebe currently serves as the Chairman of Green Table Network and as a Director of Tonbridge Power Inc., the International Finance Centre, Eco Canada and is Chairman of the Advisory Board of Ecosystem Restoration Associates Ltd. He is a member of the United Nations Finance Initiative's Expert Group on Responsible Investment and serves on the Advisory Council of the Independent Power Producers Forum in Asia. In 2003 he was awarded the Meritorious Service Medal by the Governor General of Canada.