ENERGY STAR Recognizes Efforts in Sustainability Through Energy Efficiency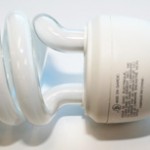 The Building Owners and Managers Association (BOMA) International has received a 2012 ENERGY STAR Sustained Excellence Award in recognition of its efforts to promote energy efficiency and, consequently, sustainability. BOMA's accomplishments will be recognized at an awards ceremony in Washington, D.C. on March 15, 2012, which marks the 20th anniversary of ENERGY STAR.
BOMA International is an international federation of more than 100 local associations and affiliated organizations. Active since 1907, its 16,500-plus members own or manage more than nine billion square feet of commercial properties.
BOMA was first recognized with the Partner of the Year Award in 2007. It is the only real estate association to receive this honor five times, thanks to several energy efficiency implementations.
These include an initiative that calls on BOMA members and the commercial real estate industry to reduce the use of natural resources, non-renewable energy sources and waste production; the launch of the BOMA STARS initiative in January 2011 to promote the importance of benchmarking energy consumption in commercial buildings through EPA's Portfolio Manager and sharing that data with BOMA's Master Account; almost 60 percent of properties that benchmarked and shared the data with BOMA have an ENERGY STAR rating of 75 or greater. This has led to significant energy consumption reductions of BOMA member buildings.
"BOMA International values its partnership with ENERGY STAR to increase energy efficiency in commercial buildings, and we are honored to receive our fifth ENERGY STAR award," said BOMA International Chair Boyd R. Zoccola, executive vice president, Hokanson Companies Inc."
Energy efficiency is widely recognized as the necessary first step toward a sustainable energy future, followed by a switch-over to alternative energy. Over the 20 years of its existence, the ENERGY STAR initiative has saved nearly $230 billion on utility bills and prevented greenhouse gas emissions equal to those from more than 350 million vehicles.
The 2012 Sustained Excellence Awards are given to companies that demonstrate how greenhouse emissions can be reduced through energy efficiency by setting and achieving aggressive goals and employing innovative approaches. Award winners are selected from about 20,000 organizations that participate in the ENERGY STAR program.
Image credit: ENERGY STAR