FinCapDev Competition Adds Socially Responsible Touch to Finance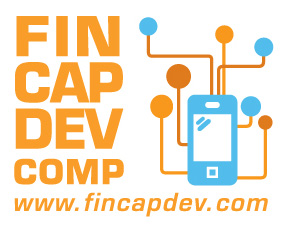 A new initiative aims at making it easier to develop mobile technologies to increase consumer access to high quality, fairly-priced financial products and services. The challenge is called FinCapDev and is a collaboration between D2D Fund and the Center for Financial Services Innovation (CFSI).
FinCapDev is an open, nationwide call for app design proposals to "encourage positive financial choices and behaviors that align with financial goals". In addition to bringing apps to market for consumer use, the competition will create a hub of American innovators, technology companies, software developers, financial service firms, investors, and nonprofits working to foster innovation in new mobile tools.
FinCapDev complements the U.S. Department of Treasury's MyMoneyAppUp Challenge, which are also administered by the D2D Fund and CFSI. It provides the space in which MyMoneyAppUp competitors and those who did not participate in MyMoneyAppUp can take their personal finance app ideas from concept to a fully marketable, working app.
The competition receives financial support from the Ford Foundation, the Citi Foundation, and Omidyar Network. Additional FinCapDev project partners include Capital One Financial Corporation, Citi, Dell Social Innovation Challenge, Facebook, H&R Block, ideas42, MasterCard, and Yodlee.
"Use of mobile devices is ubiquitous and growing, especially among younger Americans and those underserved by the mainstream financial services industry. The FinCapDev Competition will accelerate development of useful tools that promote financial capability in ways that fully leverage technology,"said D2D Executive Director Tim Flacke.
The deadline to submit proposals is December 10, 2012. Applications can be completed on the FinCapDev website. A panel of experts from the technology and financial sectors will judge the proposals, which will be chosen based on innovation, feasibility, sustainability and how their ability to improve financial access and capability.
The selected finalists will proceed to building their app and making use of FinCapDev resources provided, including access to expert advice from the technology and financial services executives, startup cash, technology resources, and other types of support.
Prizes total $100,000 and will be awarded in June 2013 at an app demonstration event hosted by CFSI and the D2D Fund.
Image credit: FinCapDev