First Nations Water Rights Conference in Canada Signals Turning Point – And We Should All Pay Attention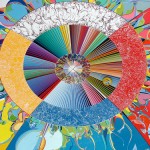 By: Meirav Even-Har, Toronto
2012 started with good momentum for water management issues by Canada's First Nations: two inaugural gathering by and for Aboriginal communities and water professionals. This past March, the Assembly of First Nations (AFN) hosted the First Nations Water Rights Conference and the Ontario First Nations Technical Services Corp. (OFNTSC) hosted a regionally focused Water Symposium. Because First Nations communities are the fastest growing and have the youngest population, they represent a key demographic in Canada. For businesses that interact with First Nations communities as clients or stakeholders, it is important to keep abreast of the issues that are so critical to hundreds of diverse Aboriginal communities across Canada.
Water Canada was a media partner for both the AFN's joint rights and technical conferences in Edmonton and the OFNTSC conference in Niagara Falls. Kerry Freek, the magazine's editor, attended the event and shares her insights into some of the major themes discussed.
Safe Drinking Water
"Both events had a big focus on the implications associated with Bill S-8, the proposed Safe Drinking Water for First Nations Act," Ms. Freek notes. "While the news is good-the federal government wants all First Nations to enjoy the same quality of water as the rest of Canada-there are some very real challenges associated with such an Act. For instance, what happens when you transfer the water risk and liability to a First Nation that is underserviced or underprepared?" She further explains that some of the concerns raised at the conference were focused on capacity issues, such as recruitment, training and retention of skilled operators, especially in remote communities Healthy, up-to-date water infrastructure is another major issue. Under Bill S-8, many First Nations will have to build or rebuild infrastructure in order to meet new standards and regulations-and that may come with a significant cost.
Just how big is the problem of safe drinking water on First Nations lands? A Global News feature published information from Health Canada on the subject. "According to Health Canada records, on October 31, 2011, more than one in five First Nations communities were under a drinking water advisory." "...38 per cent of advisories on October 31, 2011, were in place for five years or more. 70 per cent were in place for more than two years."
A United Voice
Another major theme at the conference was delivering a united message to the federal government on water issues. "First Nations across Canada are as diverse as the rest of the country. Sometimes, due to variables such as geography, economy, and cultural differences, it's difficult for First Nations to agree on a united message..." Ms. Freek observed. "However, the very fact that so many representatives attended from across the country was encouraging."
On her overall impression about the conference, the Water Canada editor observed that "everybody is concerned about water and wants to make decisions that encourage a safe, preserved resource for generations to come." Let's hope gatherings like the AFN conference will repeat in the future, including more positive media attention to First Nations water management. After all, when Canada cannot guarantee safe and accessible drinking waters to all its citizens, it is a national problem that must have a collective approach.
###
Water Canada will be featuring a three-part series that will examine the First Nations water challenge. It will debut in September and explore solutions that take into account issues of safety, health, culture, and financial and labour capacity. Visit Water Canada's website: http://watercanada.net
NOTES
AFN Water Rights Conference: http://www.afn.ca/index.php/en/policy-areas/water/resources-updates/afn-...
OFNTSC Water Symposium: http://www.ofntsc.org/water-symposium
Global News "First Nations Enduring Decade-Old Boil Water Advisories": http://www.globalnews.ca/Canada/first+nations+enduring+decadeold+boil+wa...
Image: Morning Star Closeup 2 (Credit: Daryl Mitchell, Flickr Creative Commons)