Fundly Launches Promotion For Thon Fundraisers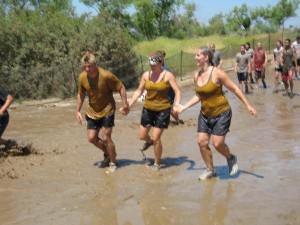 Fundly, a platform that powers national and global social fundraising campaigns for organizations like Teach for America, Habitat for Humanity and Children's Miracle Network, has launched a promotion aimed at "thon fundraisers," the term used to describe initiatives based on exercise and physical activity. It's a great way to do good, but often participants have a love/hate relationship with the online fundraising systems supporting the event.
Fundly thinks it can improve the situation because it has "built a better mousetrap" in the shape of a crowdfunding platform to help participants successfully raise money from their extended networks. And it is running a contest to help make "someone's online fundraising system wish come true."
One winner will receive a free pass to the March 2013 Run Walk Ride Fundraising Conference plus up to $1,000 in travel expenses. Besides, they will get a package of consulting services from Fundly and free use of Fundly's system to redesign one of their 2013 events.
To enter, email by January 31 100 words or less to info@runwalkride.com describing how your organization's online system could better how to help volunteers and participants raise more money.
Fundly has powered more than 1,200 political campaigns, besides thousands of volunteer groups like Parent Teacher Associations and individual fundraising campaigns.
The top thirty "thon" fundraising programs generated $1.69 billion in gross revenue for charity in 2011, up $40.8 million or 2.46% from 2010 levels and the second straight year of fundraising growth, according to data revealed by the Run Walk Ride Fundraising Council's sixth annual "Run Walk Ride Thirty" study. Programs in the top 30 vary from casual walks that don't require participants to fundraise to endurance and multi-day programs in which participants commit to raising hundreds or thousands of dollars.
Image source: Fundly