General Mills Focuses on Sustainability in Palm Oil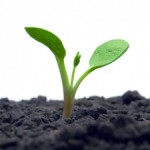 General Mills is reinforcing its long-standing commitment to sustainable sourcing of palm oil. As a buyer of palm oil, the company is working hard to ensure that it does not accept any ingredients or packing materials that may be associated with deforestation.
Palm production in regions along the equatorial zone, where palm is largely grown, is commonly associated with deforestation. General Mills has publicly voiced its concerns regarding the role of palm oil expansion in the deforestation of tropical rainforests and its effects on biodiversity and endangered species.
General Mills made a commitment in 2010 to achieve 100 percent sustainable and responsible sourcing of palm oil by 2015. It also made a pledge to purchase ingredients only from firms that were members of the Round Table on Sustainable Palm Oil (RSPO). The company continues to support the efforts of the RSPO to promote and certify sustainable palm oil production practices globally.
Ever since General Mills made its commitment to sustainability in 2010, the company has already made considerable progress. The company buys significant volumes of certified sustainable palm oil, as it continues with its transition to sustainable sourcing. The company is progressing steadily towards meeting its 2015 goal of 100 percent sustainable sourcing.
Palm oil purchase from environmentally responsible sourcing is integral to the larger strategy of the company to adhere to sustainable sourcing. The company began by engaging with important non-governmental organizations such as Rainforest Alliance and World Wildlife Fund to accomplish detailed assessments of the ingredients it sources.
This sourcing analysis enabled General Mills to prioritize its focus on sustainable sourcing of products that were faced with the most severe sustainability challenges, including palm oil. The company's sustainability mission involves conservation and protection of natural resources on which its business is largely dependent. The company takes pride in its efforts to reducing global deforestation through its efforts in sustainable sourcing.
Photo Credit: Leonardini