Get Your Great Idea Funded: Kickstarter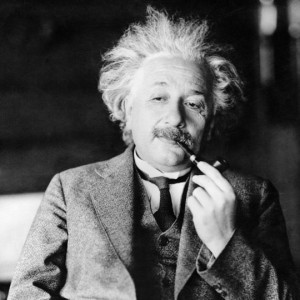 You have 90 days to crowdsource funding for your great idea, or you receive none of the money pledged. Kickstarter is a creative genius' portal into not just gaining publicity and support for their idea, but for creating a network of interested funders to see their idea through to the end. Somce criticize their unique all or nothing approach, but their reasoning is sound. They believe that raising $1,000 for a project that requires $9,000 to get off the ground isn't sensible. Those who have sent in money are dissapointed that their investment didn't go to good use, and the creatives responsible for seeing their dream through to fruition on a portion of the necessary budget can get into a bit of a bind. The great news? Every project gets a chance.
For the Creative Geniuses
This type of funding is for the truly creative people out there. Think artists, musicians, writers, performers, and more. If you think you may just be this person, or group of people, then review their simple guidelines on their website and click "Start Project". You will go through a series of questions and project approval time before your brilliance is shared with the World at large on the Kickstarter website. Kickstarted does not request the rights to your creative genius, because it is about you and your ideas coming to life. As the creative person you are, you will need to devise rewards for the people who pledge you money for your idea. Then you can check your status on the Kickstarter website to see how far your funding has progressed.
With an all-or nothing funding strategy, the projects with the most momentum, aka people spreading the word, will most likely receive the necessary money. Projects can be listed up to 90 days to receive funding, after which the project is closed. If you don't raise your target number of funds, you are sadly given none of the pledged money. On the other hand if you reach your goal, you have just fundraised enough money to make your idea happen! If you do succeed, Kickstarter will charge a 5% fee, otherwise your time in the sun is free.
For their Monetary Counterparts
Now if you aren't the idea person, you can play the financing and cheerleading roles instead. You pick projects you are interested in supporting and commit an amount of money if the project succeeds in raising its necessary funds. If it doesn't, then you don't pay a thing. If it does, then you are charged the amount you pledged. But there is also an additional benefit. As part of this crowdsourced funding idea, the creatives are also responsible for devising rewards schemes. So if their project does succeed you are not only a funder, but you also get a little something special to commemorate your patronage. A new way to make online fundraising even more interactive.
As the self-proclaimed largest funding platform for creative projects in the World, it is a wonderful source of inspiration and possibilities.
Get Your Great Idea Funded is a series highlighting Foundations, Institutions, and Think Tanks that fund social entrepreneurship to connect the idea-person with funding sources.